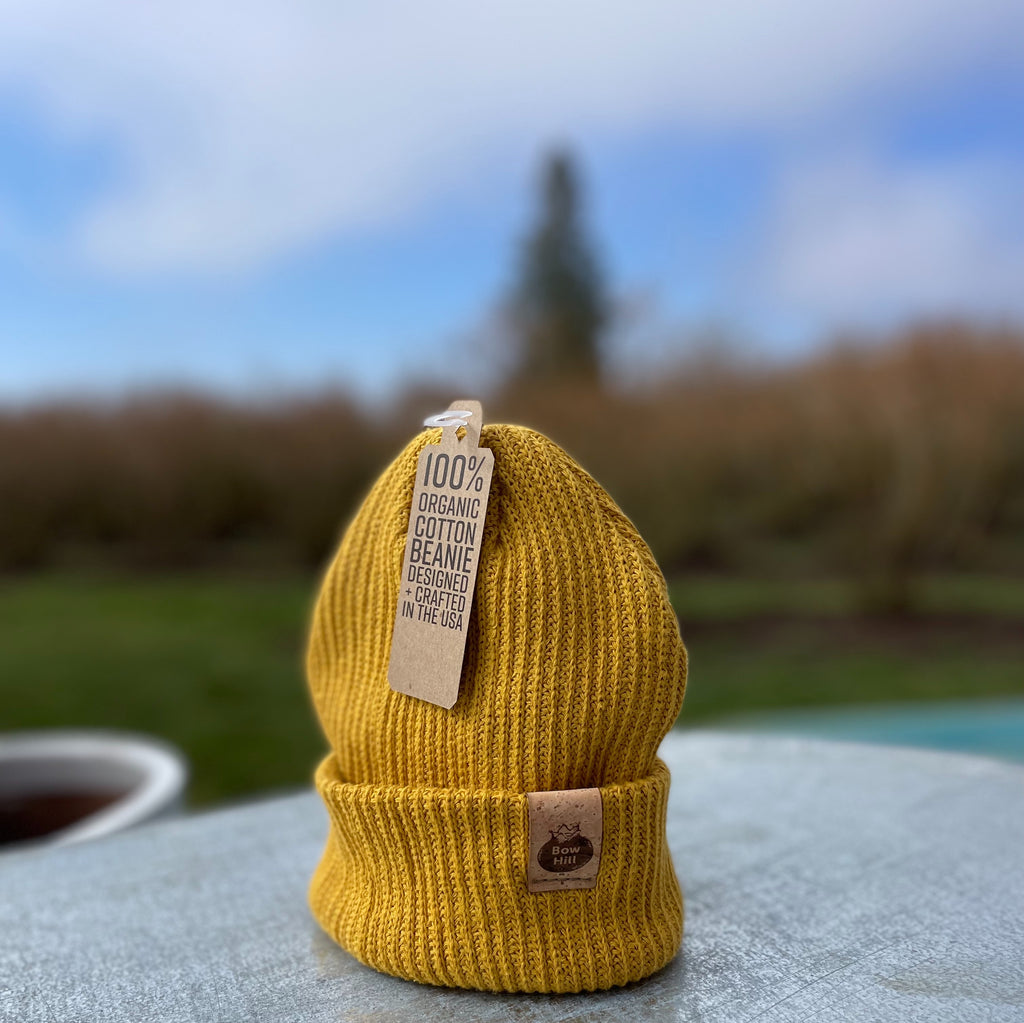 Bow Hill 100% Cotton Beanie
$34.95
This beanie is the perfect dopamine hit to any gray day. Plus, everything is cuter with a blueberry on it. FACTS. These eco-friendly and 100% plastic-free beanies are made by our PNW friends at Rustek. Our custom cork 'leather' blueberry patch is an engraved design that is permanently burned into the cork, no inks or synthetics are used in the production of these beanies.

This beanie can be worn cuffed or uncuffed, for a versatile fit that's always in style.
Guaranteed to keep your ears and head toasty on those chilly mornings and evenings of Spring and Fall (or the entire month of June) in the PNW:

100% Organic Cotton in 'Marigold'

3.5 oz Weight
Made in the USA

Hand wash cold, air dry flat (recommended)

* Did you know organic cotton uses 72 percent less energy and 91 percent less water than conventional cotton?
* Did you know that marigolds make good companion plants for potatoes, tomatoes, basil, cucumbers, eggplants, squash, melons, asparagus, sweet corn, chillies and peppers. If planted outside of their root span, marigolds help repel cabbage moths from your brassicas too!