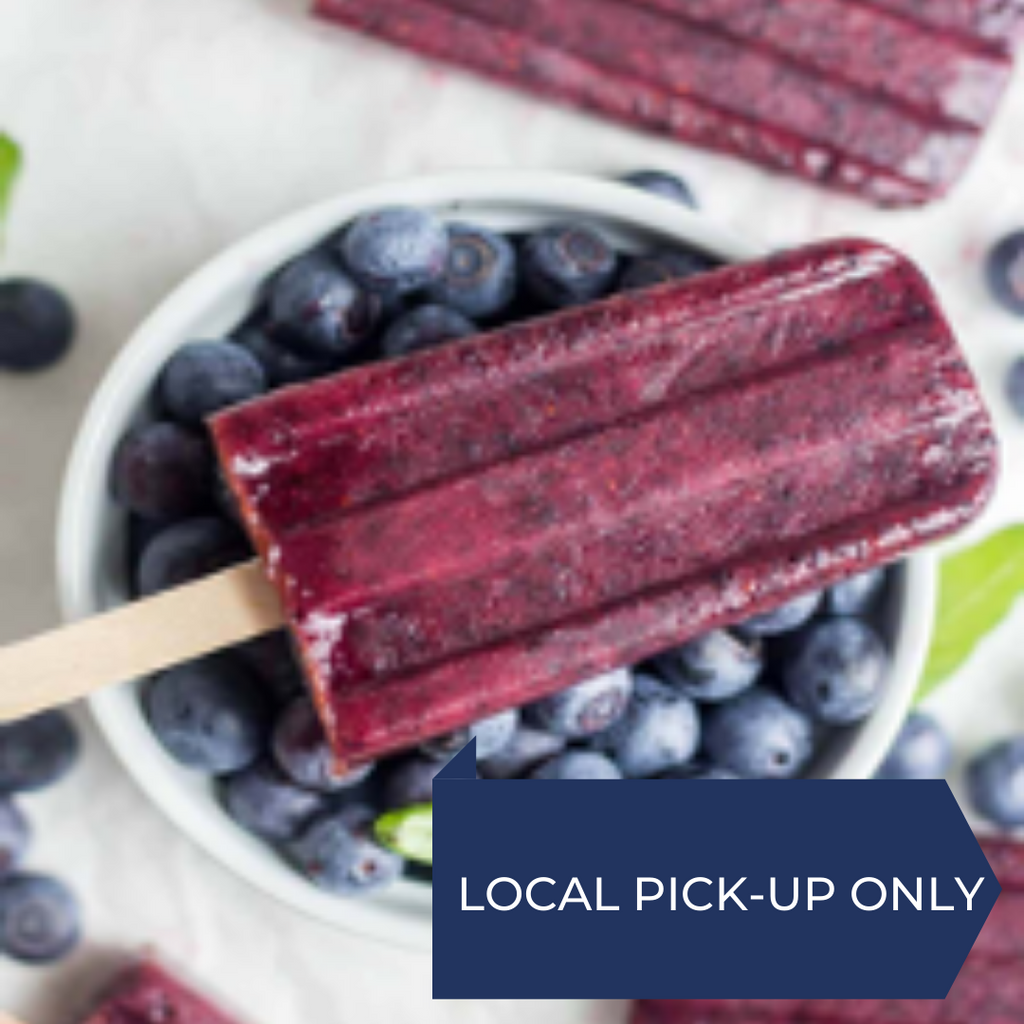 Blueberry Lemon Popsicle
$4.00
We have run out of stock for this item.
This is a PICKUP item only. If added to cart and shipping is the chosen method, we will remove from cart and you'll be refunded. If you want to pickup some items on the farm and have others shipped, separate orders will need to be placed. While we're rebuilding, feel free to drive by the farm to grab some frozen treats.
Our blueberries blended with lemonade equals the taste of summer anytime of year. Made by our friends at West Coast Pops in Bellingham.

MARKETS: We'll also have frozen treats available at Seattle-area Farmers Markets. Please check market page for locations and more information.