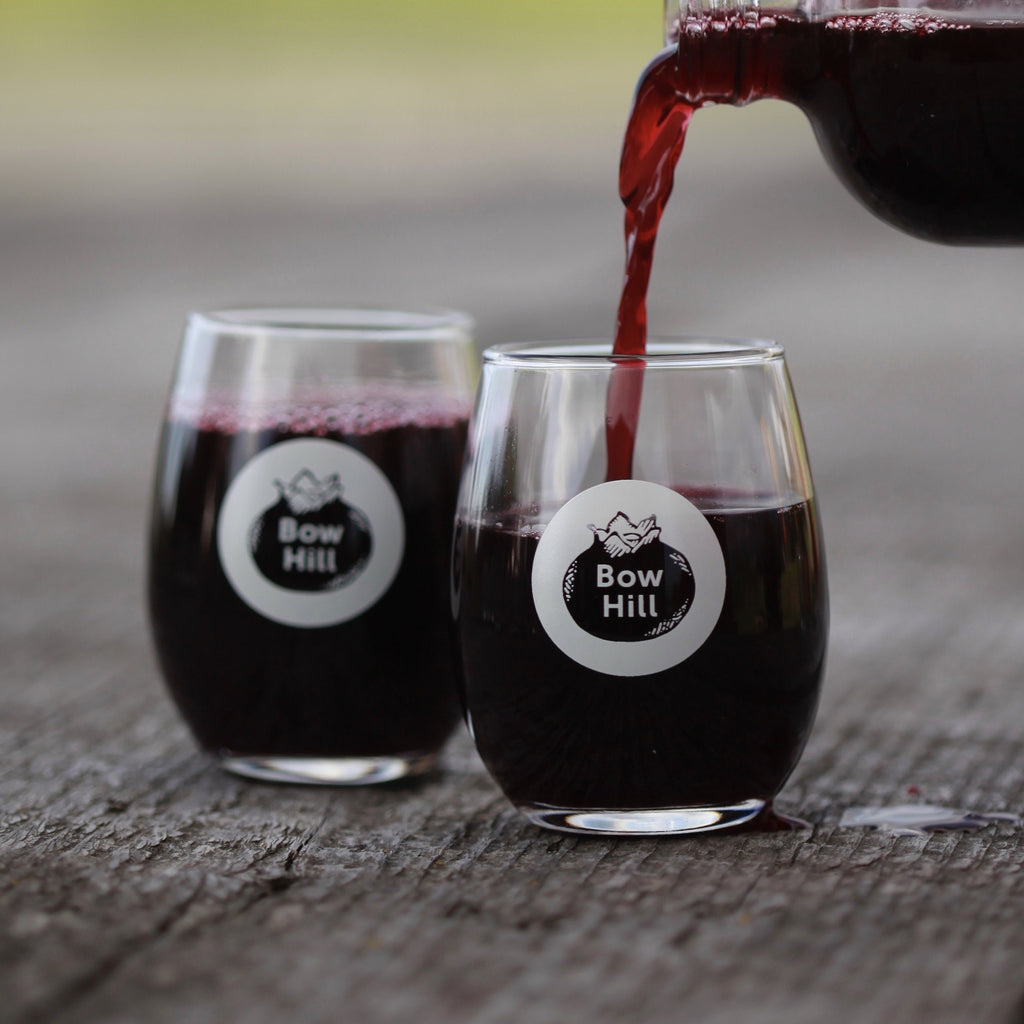 Bow Hill Juice Glasses
$5.00
Grab these glasses, fill them up with some of Bow Hill's award-winning Organic Heirloom Blueberry Juice, and clink them together to cheers anything and everything worth celebrating!
Sold in sets of two also. Buy for yourself or as a gift. Glam up your gift of our juice with some snazzy juice glasses.
Our pure Organic Heirloom Blueberry Juice is a blend of Rubel and Jersey blueberries harvested from bushes planted in 1947; a cold-pressed distilled essence of the true blueberry. Served by four James Beard Award winning chefs and restaurants and winner of a 2019 & 2022 Good Food Award. Great addition to drinks and cocktails (all look fabulous in these tumbler glasses).
And if drinking beverages isn't your thing, use these glasses for potted succulents (who also share a distaste for liquid).

Each glass: 3x3x3.25 inches 
.