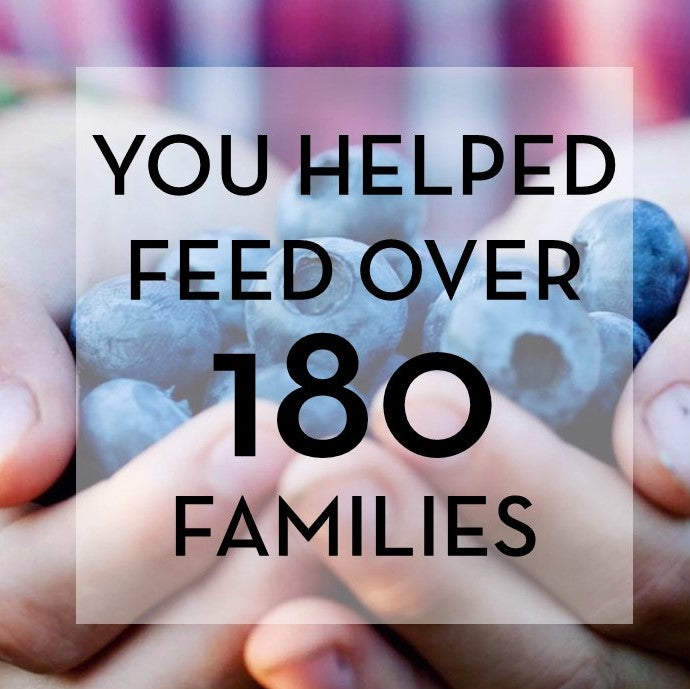 5% for Food Banks
You all are the best! Seriously! We love our customers and so appreciate you all. Your purchases from Bow Hill will help feed over 180 families for an entire week.
If you made an online purchase during the month of May, 5% of your purchase is headed straight to Helping Hands Food Bank. If you purchased from the walk-up window or placed an online pickup order, your money is on it's way to Skagit Valley Neighbors in Need. If you did both, well, you're a rockstar!
Did you all know that $100 donated to these food banks is equivalent to four full pallets of food or two families for a week? Yep, a little goes a long way.
If you missed out or would like to donate more or volunteer, please visit their websites (or your local food bank's). They need all the help they can get right now. We're so grateful that you all helped make these donations possible.
Skagit Valley Neighbors in Need
(Mount Vernon based) 
Helping Hands Food Bank
(Sedro-Woolley based with additional drop sites in the surrounding area)