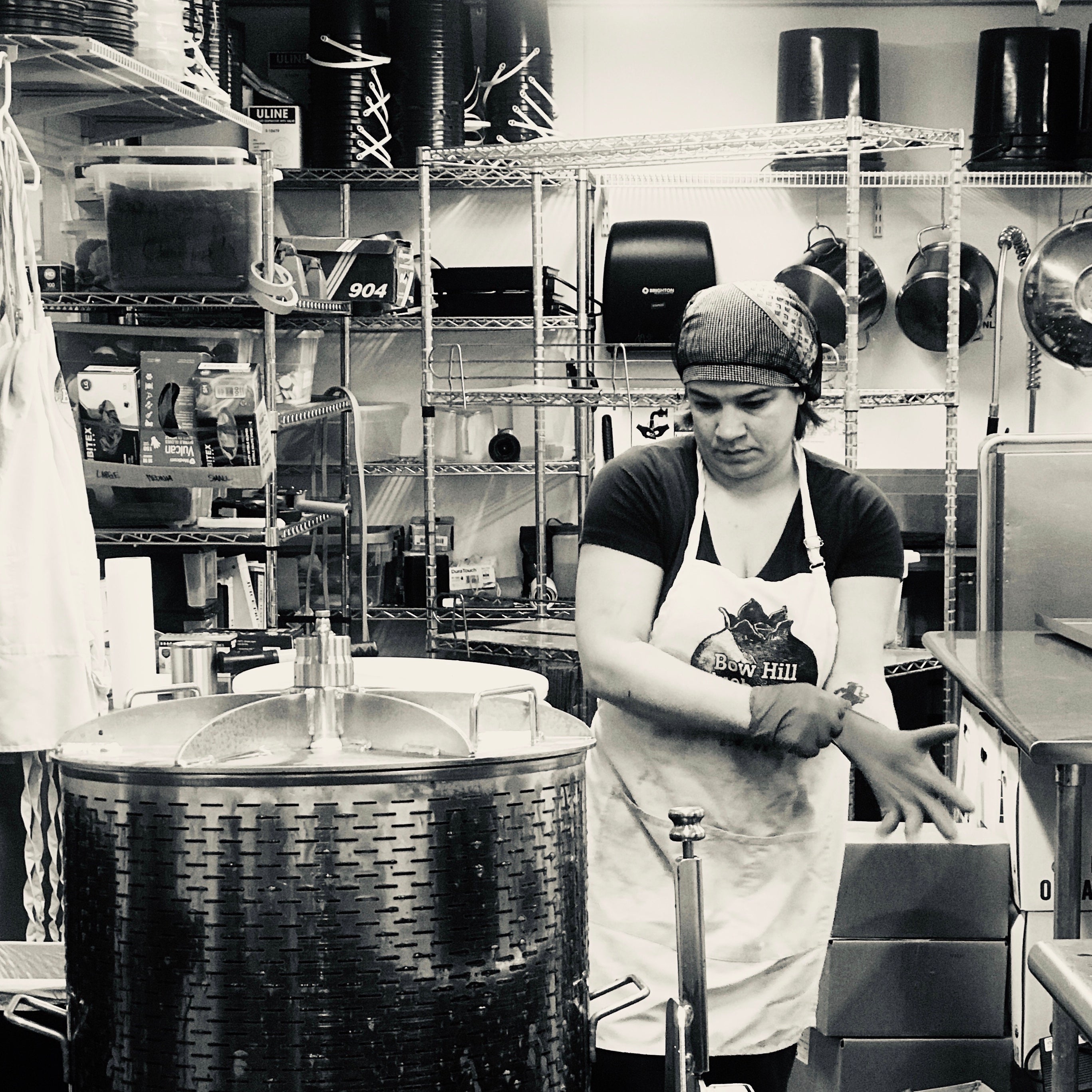 Behind the Scenes: Installation 3
Caryn is our kitchen lead — probably the most behind the scenes job and one of the most important. She works tirelessly to make sure that our customers products of the highest quality and standards.

She began with Bow Hill mid-2019 and has been working hard ever since. Bow Hill's products are made weekly in small batches. Caryn takes meticulous notes on each batch to ensure that she and the other staff assisting her are strictly adhering to food safety protocols.

On top of keeping track of each batch's details, Caryn cleans our allergen-free kitchen between the making of each product and gives the USDA organic certified kitchen a deep-clean at the end of each and every day (and tracks that too).

She keeps logs of which berries she uses, logs them out of the freezer and then back in once processed (from frozen Rubel's and Jersey's "all of a sudden" there's juice on the racks awaiting purchase). It's not magic, it's a result of Caryn's hard and dedicated work. Caryn alone lifts 1,000+ pounds of blueberries each day. Yeesh!

Thank you for ALL you do.

Fun fact: We first met Caryn when she was working as Ryan Ross' right-hand-woman at one of the earliest Summer Field Dinners. She's also a volunteer firefighter (no wonder she can lift those 1,000+ pounds with ease).