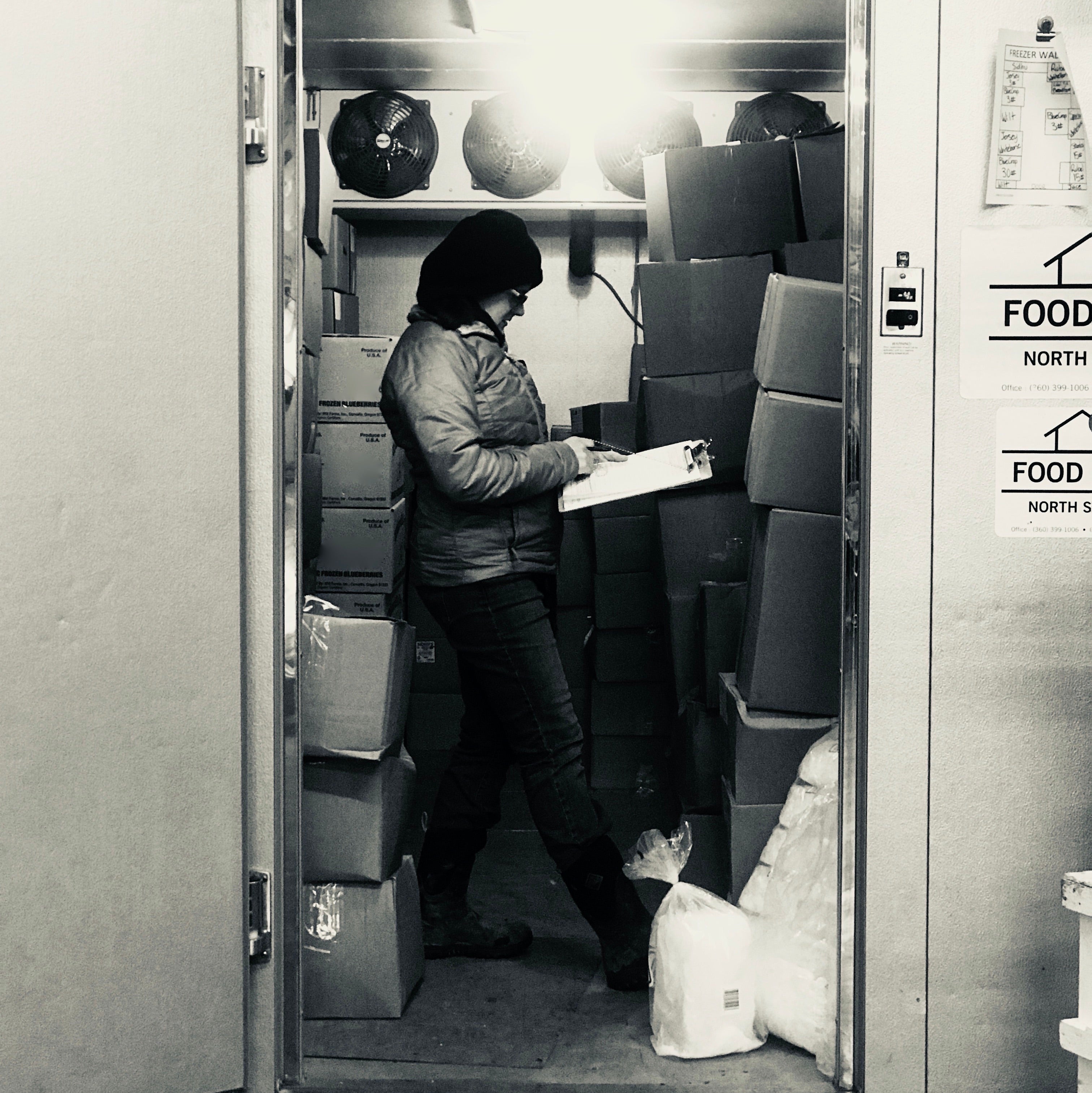 Behind the Scenes: Installation 5
Here's Dayna. Oh, there's so much to say about her. She's our right-hand-woman. Dayna started as the operations manager in 2018. What does the operations manager do? Well, in short, she manages EVERYTHING.⁠
⁠
She takes inventory of all the blueberries and products we have on hand at any given time. We could honestly go up to her and ask "Dayna, how many pounds of Stanleys do we currently have?" and she'd look at her clipboard and say the number. She ensures the warehouse is kept up to USDA organic code, writes up and edits everyone's job descriptions, has revised our SOPs (Standard Operating Procedures) and created ones where there weren't before. She's who anyone — owners, managers, and staff alike — go to when they have a question of berry inventory, paychecks, or really any logistics they don't know. She manages our wholesale accounts, works with the Puget Sound Food Hub, and works closely with our accountant. ⁠
⁠
Her job would stress any other person out, but she manages to do it with a smile on her face.⁠
⁠
Dayna is a gift from a higher power and we're lucky that have found her (it wasn't that hard as she lives right across the road). We met her and her husband at the Longhorn Saloon where we all happened to be for trivia. They run Present Valley Farm and attend local farmers markets.⁠
⁠