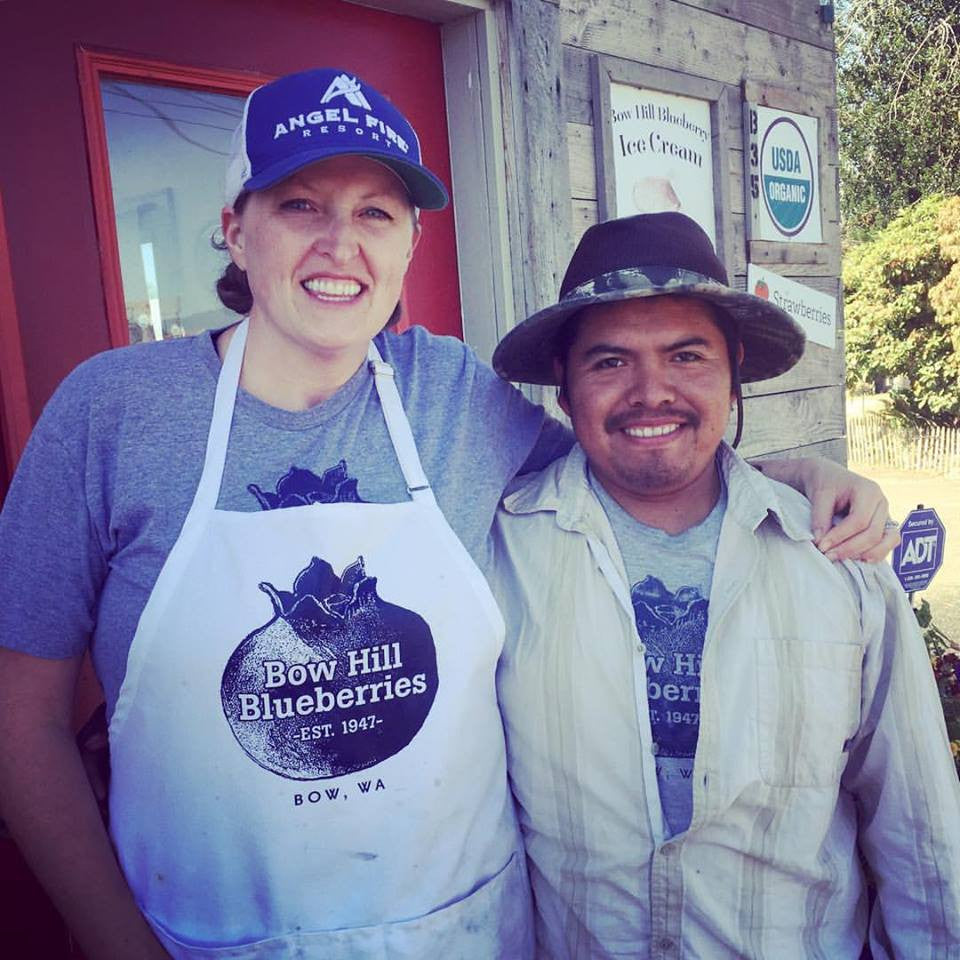 Meet Stacy and Pablo!
The Soltes' blueberry family extends to up to 25 people during the harvest. But there are two individuals that spend their entire year helping Bow Hill run smoothly. 
Pablo has been with Bow Hill since the beginning. He manages the picking crew of his family and friends. They are professional pickers that pick all the berries by hand. Pablo's wife Maura is one of the best pickers in the valley picking up to 300# a day.  The harvest is typically 6 weeks of waking up early 6 days a week. It begins in mid-July and ends in mid-September. Farms the size of Bow Hill couldn't exist without the help of our experienced picking crew.
Stacy manages the kitchen and makes all the blueberry products you love most. She is dedicated to creating delicious blueberry products packed with a lot of flavor and made with a lot of love. She is delightful to have in the kitchen - she also helps out in the store and is a joy to talk to if you have the chance to stop in and meet her!