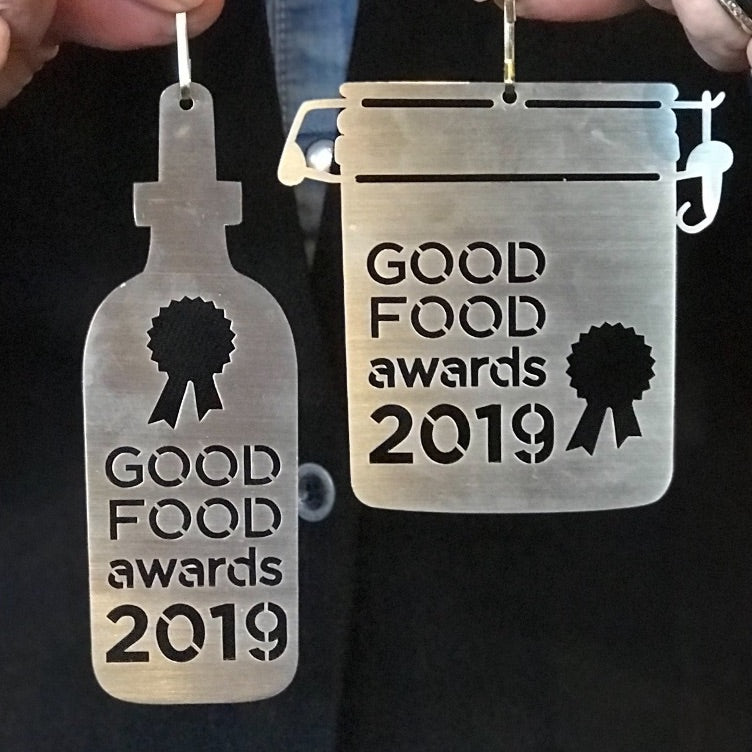 2019 Good Food Award Winners
If you haven't heard already, we were the recipients of two Good Food Awards given by the prestigious Good Food Foundation. We got our second for our Organic Pickled Heirloom Blueberries and our first ever in the Elixer category for our Organic Heirloom Blueberry Juice!
To read more about the event and the awards, visit our newsletter link here.