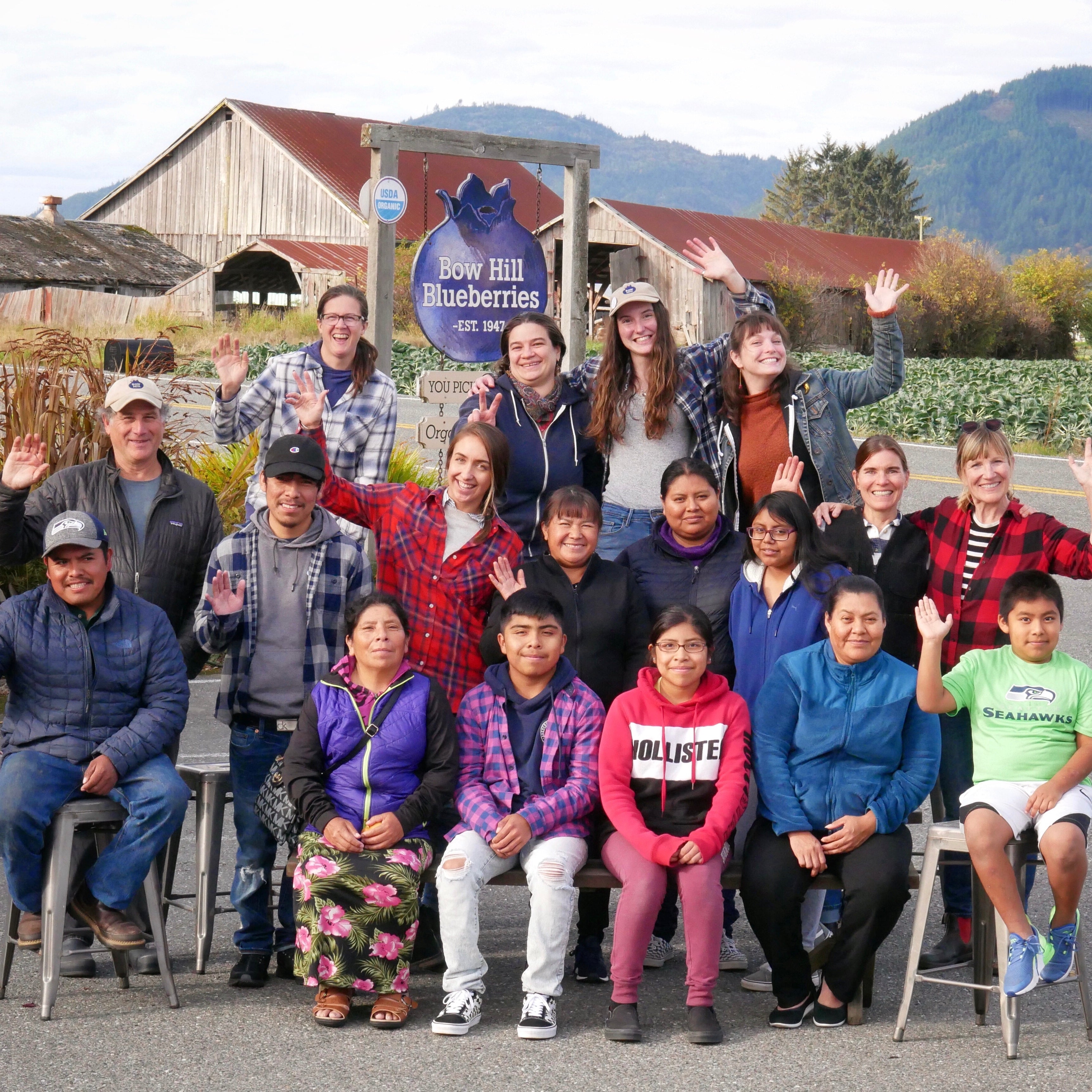 Harvest Party
On Sunday, October 13th we had an end of the harvest celebration with our seasonal and year-round crew. Without these fine and dedicated people, there would have been no one to harvest the we-pick berries, package the berries for grocery stores, set the you-pick perimeters, wash the buckets and get you set up for you-pick, work the farmers' markets, make all the blueberry products, manage the newsletter, update the website, keep everyone safe (customers and staff alike), manage the organic fields, monitor for (and eradicate!) pests and disease in the fruit, work the farm store, connect with our wholesale buyers, the list goes on and on! There is so much that goes on behind the scenes that make Bow Hill Blueberries possible and for all those who make it happen, we are so grateful. 
So, here's to all the staff and their families (and pets).  We enjoyed a great meal together, a few laughs, a beautiful sunset, and way too many s'mores. Photos from the harvest party below.

Bow Hill staff and their families gathered around the fire.
Pablo, our field manager who hires the harvest crew, handing out bonus checks and 'thank you' cards to the 2019 harvest crew.
Beck & Miles sharing a s'more!
Our kitchen manager, Caryn, with her husband, Tristian, and their pup.
Our operations manager (and trivia wiz kid), Dayna, with her husband, Sean.
Pablo's youngest son with our dog–his favorite creature of all time–Douglas.
Pablo's daughter getting into the s'mores!
Two of Pablo's children having a laugh over a s'more.