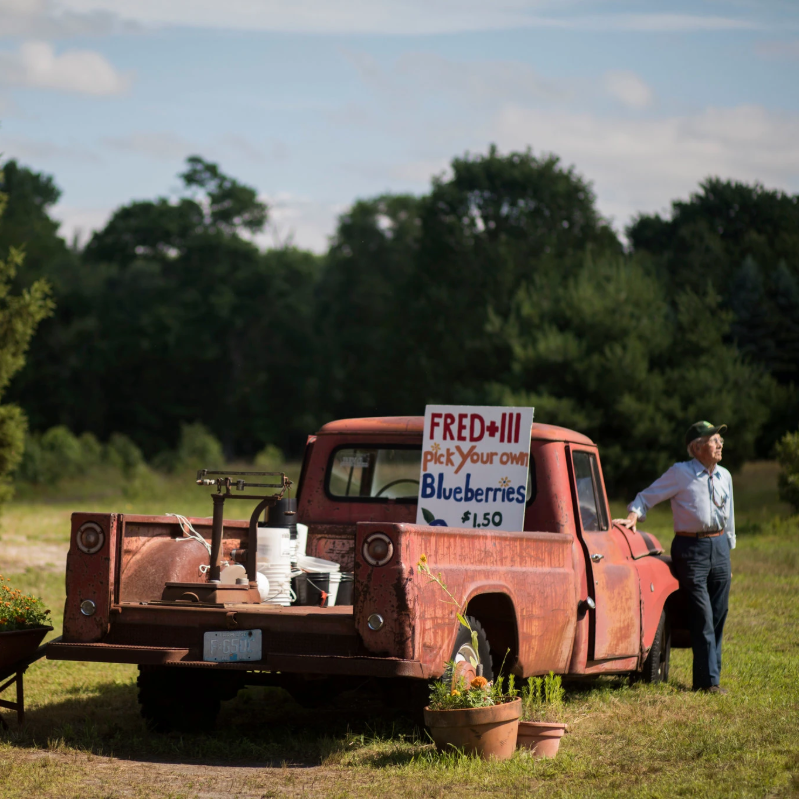 New York Times
Credit: John Taggart for The New York Times | Photo: Fred Detrick at the Fred Plus III blueberry farm in Pemberton Township. 
Back when the Anderson's were operating what is now Bow Hill Blueberries, they met a traveling salesman from New Jersey. Any guesses as to what he was selling? Okay, you got it, he was selling blueberry bushes. No surprise that New Jersey is one of the top 5 blueberry growing states in the United States. NJ was only recently outranked by Washington state, but keep in mind how many fewer acres NJ is compared to WA–we're guessing that the entire state, other than the cities, must be covered in blueberry bushes.
Here's an article by the New York Times recapping the history of the high bush blueberry. Fun observation, it seems out east what we call "you-pick" or "u-pick" they call "pick your own", same sentiment, different wording.
Three of the four varieties we grow are mentioned in this article. Can you find the one that's not? Hint: it's also an heirloom.