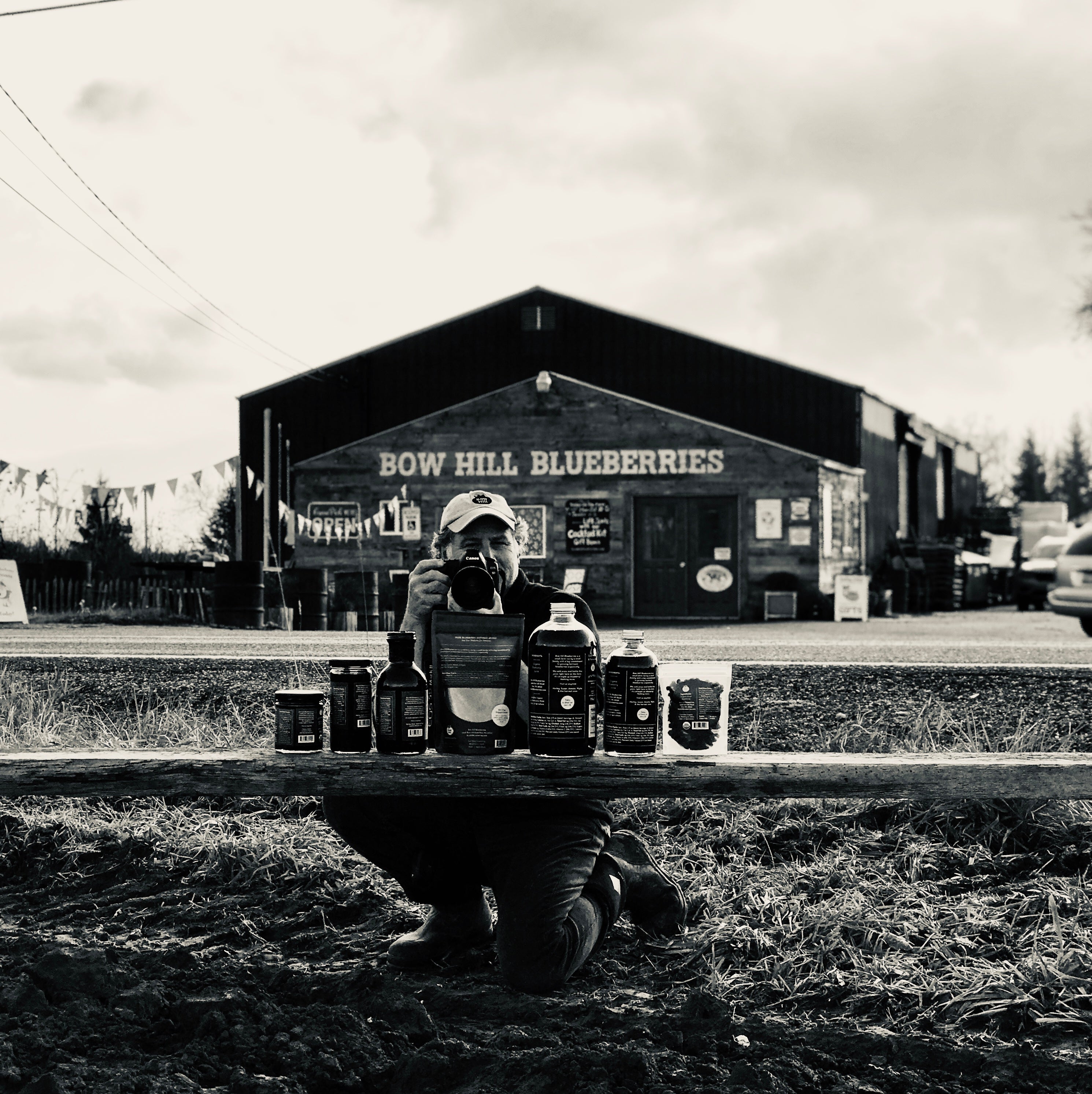 Behind the Scenes: Installation 1
Throughout the month of February, we'll be featuring all of the Bow Hill staff in ways you may not be used to seeing them. You'll get an inside look at many of the tasks that go into running this farm. It takes a village and we're so glad to have ours.
Follow us on any of our social media platforms (Instagram, Facebook, Pinterest, or Twitter) to see the other installations. If you don't use social media, you can check back here throughout the month to see more photos.
INSTALLATION 1: PRODUCT PHOTOSHOOTS
We're pretty sure many of you are familiar with the finalized and published shots. Here's a quick look behind the scene and what it takes to get these great pictures.
Susan setting up the Juice Club Membership shot.
Harley at the edge of the road with the collection set up in last seasons Brussels sprout field.
Final Juice Club Membership shot.
Final collection shot.