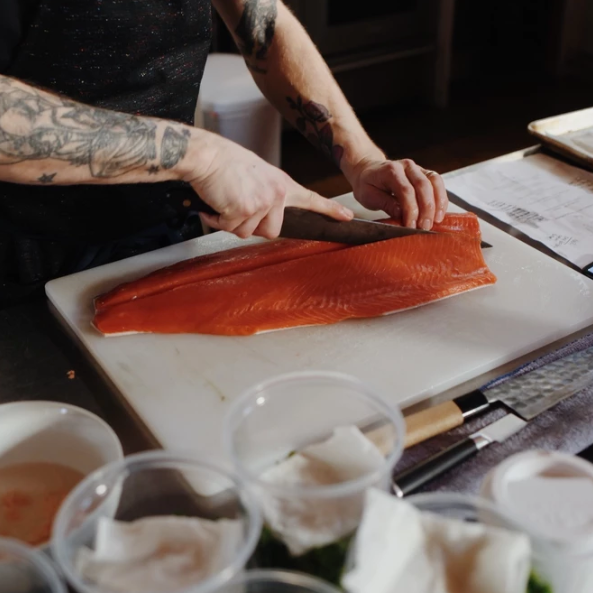 Drifters Fish + Bow Hill
Photo: Drifters Fish
Bow Hill is the first location in a series of excellent Salmon Supper Clubs put on by Drifters Fish. Drifters Fish is local to the Skagit and Cordova, Alaska; residing on Guemes Island in the fishing off-season and Cordova where the spend their summers catching salmon from the wild waters of Alaska. They had an excellent haul this summer and are ready to share it.
Lucky for us, they've chosen to host their first one of the 2019 series right here at Bow Hill. Get tickets to what is going to be an absolutely unforgettable evening. Happening October 11th from 6-9 pm.
To learn more about Drifters Fish and the products they sell, visit their website here.