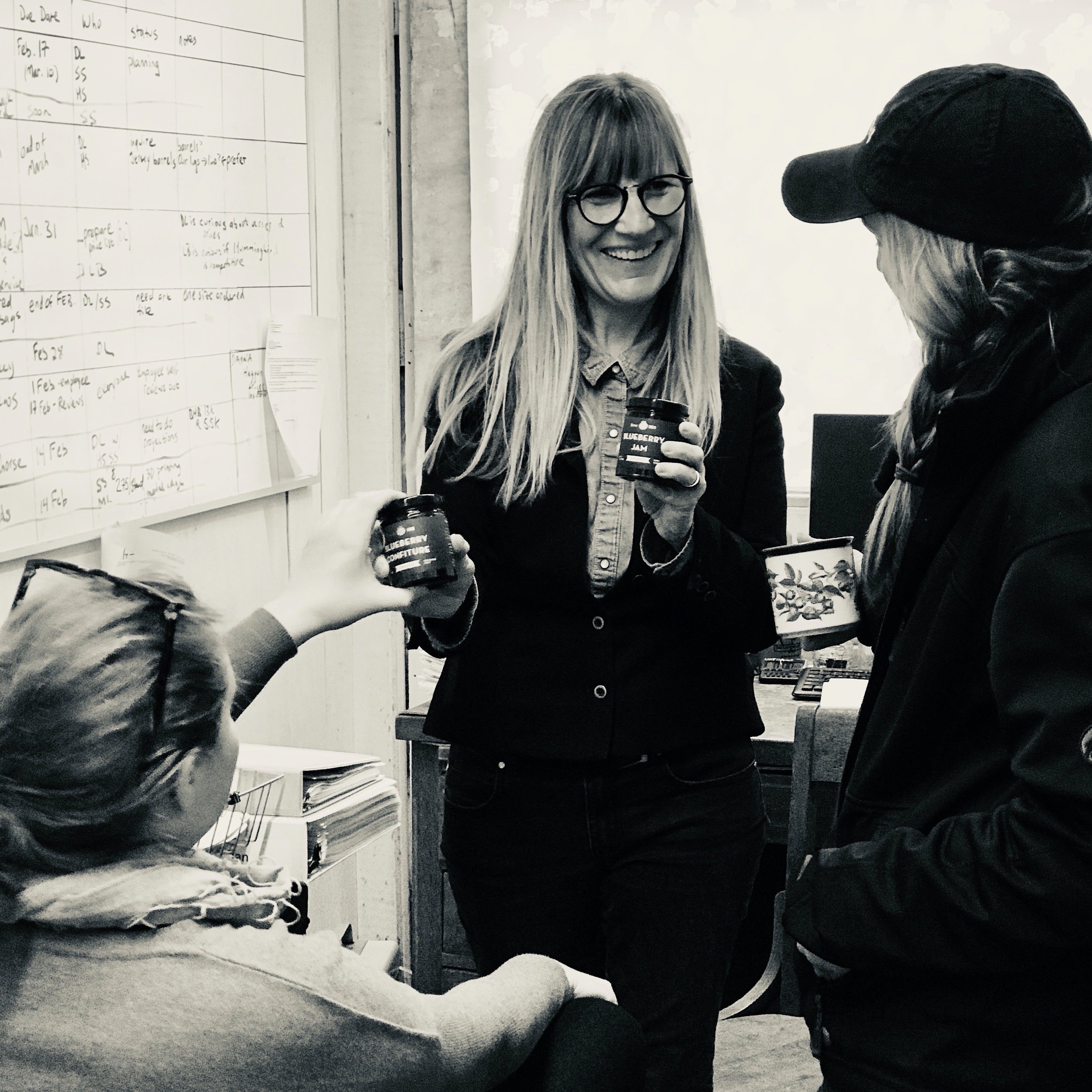 Behind the Scenes: Installation 12
After a twenty-five-year career in production, Susan and her husband, Harley, switched gears (and we're so glad they did). They set out to revitalize and transition the oldest blueberry farm in Washington's Skagit Valley to certified organic and went on to create a suite of award-winning heirloom blueberry products. She now serves as Bow Hill Blueberries' CFO and marketing and sales director. She's the final taster of all products Bow Hill releases for sale. Susan was a big player in the semi-recent product name change of the, now, Blueberry Confiture. She insisted that the recipe was not to change as it was tried and true and, most importantly, loved by so many of Bow Hill's customers.
Susan runs a lot of numbers (CFO, remember), but especially finds joy working with the marketing and sales team on creative marketing and sales ideas, with chefs for collaborations, developing recipes for our products and recipe blogs, shooting many of the photos for our social media pages, and taking care of the farm to keep it looking like the welcoming place it is. 
Fun fact: Susan is a former Directors Guild of America Commercial Director who specialized in national lifestyle spots. Her work was named in the Top 50 List of Best Commercial Work by Adweek magazine. We won't list all the awards she's won, but to this day, the most notable awards, besides Adweek, include the Clio Award and she and Bow Hill have three Good Food Awards to this day! She didn't stop winning awards when she switched career paths, just subbed excellence in one category for another.

Susan is amazing and deserves every award she's gotten and more!