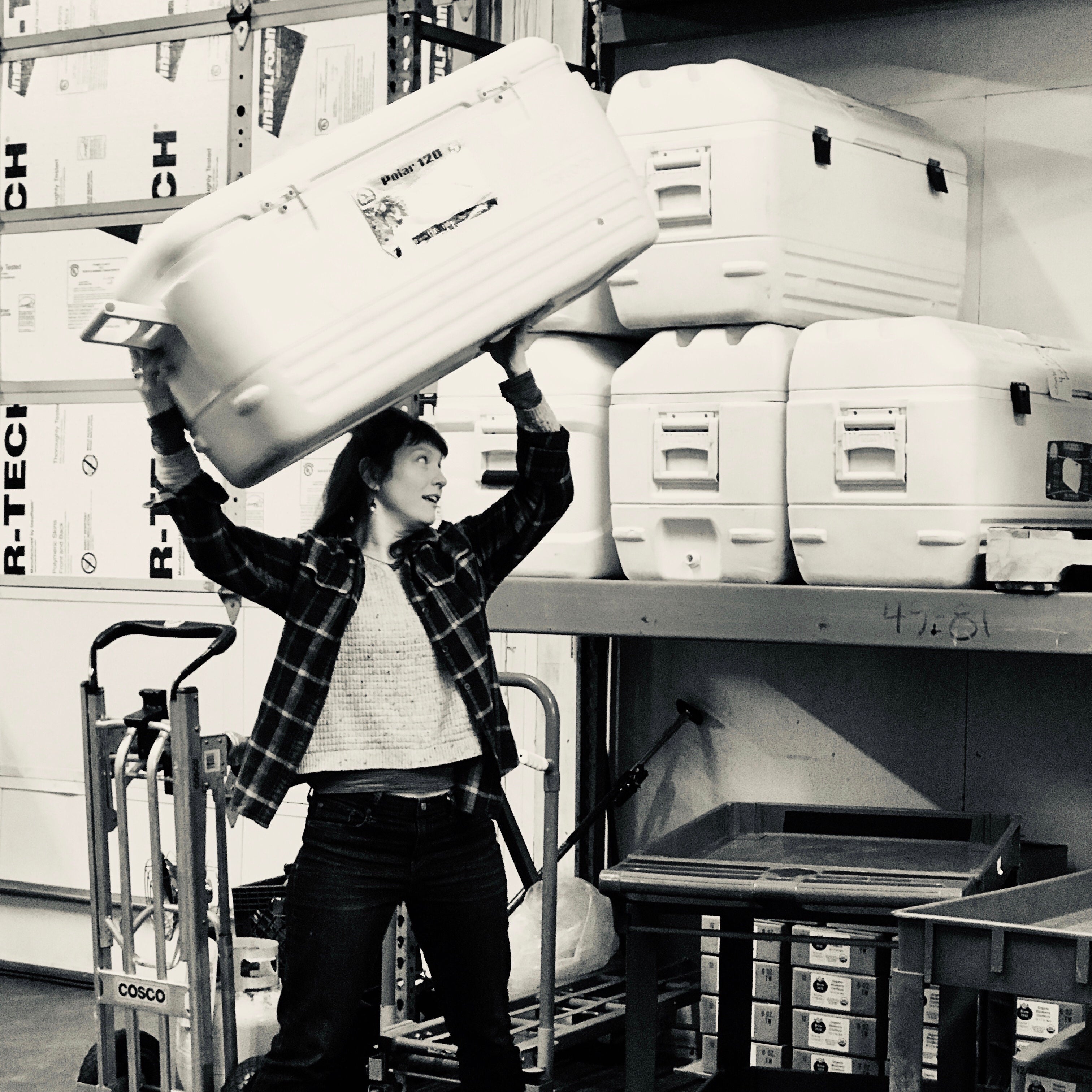 Behind the Scenes: Installation 7
Here's Beck! She's a hard and friendly worker. She and her husband, Miles (as you may have seen stealing a kiss in our valentine's day post), began working with us this past harvest. Miles has since moved on from Bow Hill, but Beck has stuck around part-time! She works farmers markets on the weekends (another one who gets to the farm to load up before the sun's up) and helps out with production when she can.

When Beck isn't here, she's working with kids on the spectrum at local schools. Beck lives just up the hill from us, attends trivia at the Longhorn Saloon, and loves making block prints!

Beck grew up outside of Boston. Her childhood neighbors grew blueberries, and once — JUST ONCE — she snuck onto their property and noshed on those treasured and delicious berries. She felt really bad about it afterward, fessed up to her "crime", and paid the farmer back. We don't hold it against her, we understand the love she has for blueberries.

Thanks for your hard work, Beck!