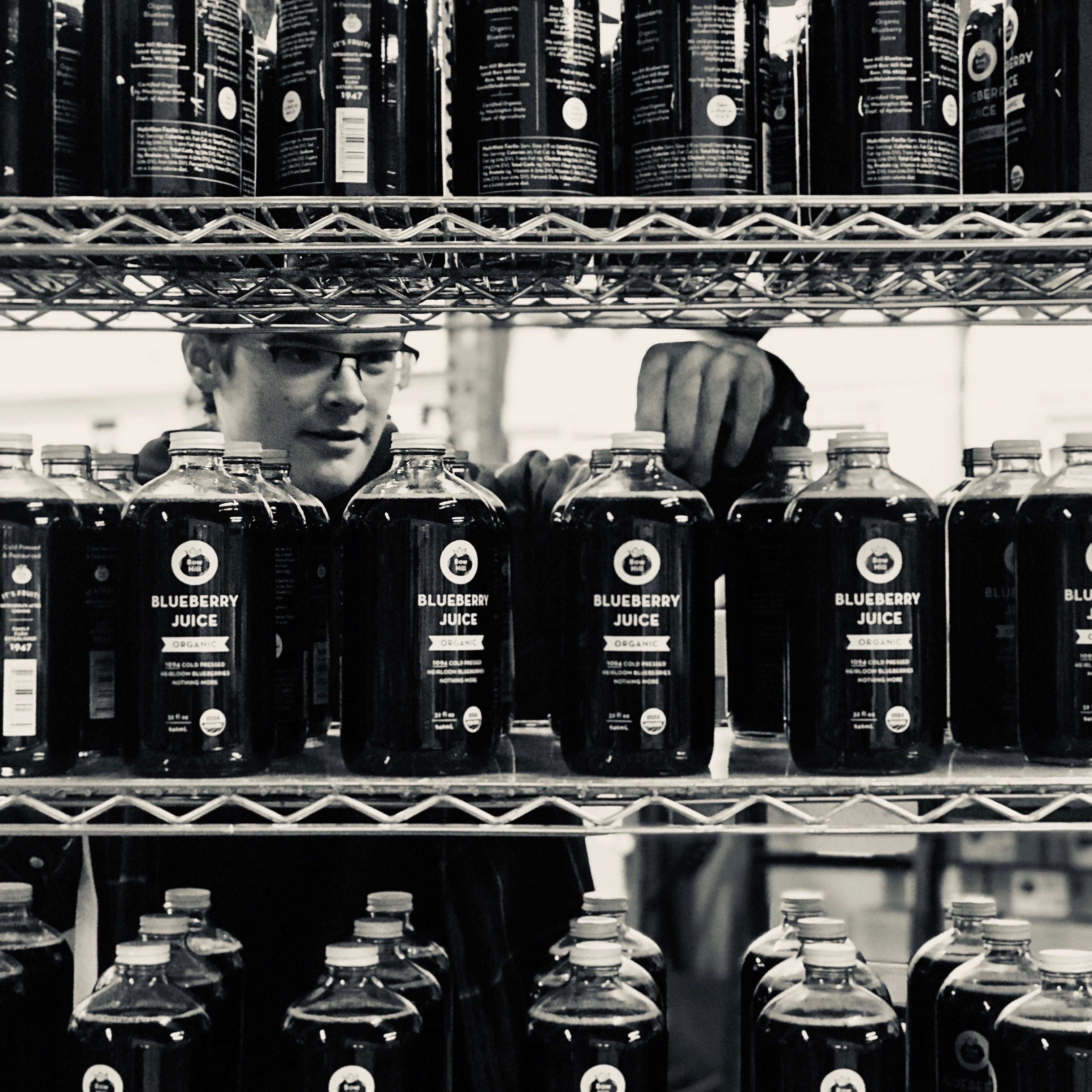 Behind the Scenes: Installation 8
Chad! He has the best attitude, ever! Another part-timer and a Mount Vernon High School Junior (go Bulldogs)! He labels ALL of our products (pictured here putting the little banners across the tops of our juice), is designing a 3-D Bow Hill blueberry, does a little welding (NBD), and helped make some of our winter decorations.

He's an interesting guy. Not only has he been dirt biking since he was 8 years old, but he also loves working on them (cars too). He plays lacrosse and best (and most interestingly of all, in our opinions) can hum AND whistle at the same time. It's crazy cool.

He's one cool (and very helpful) cat.