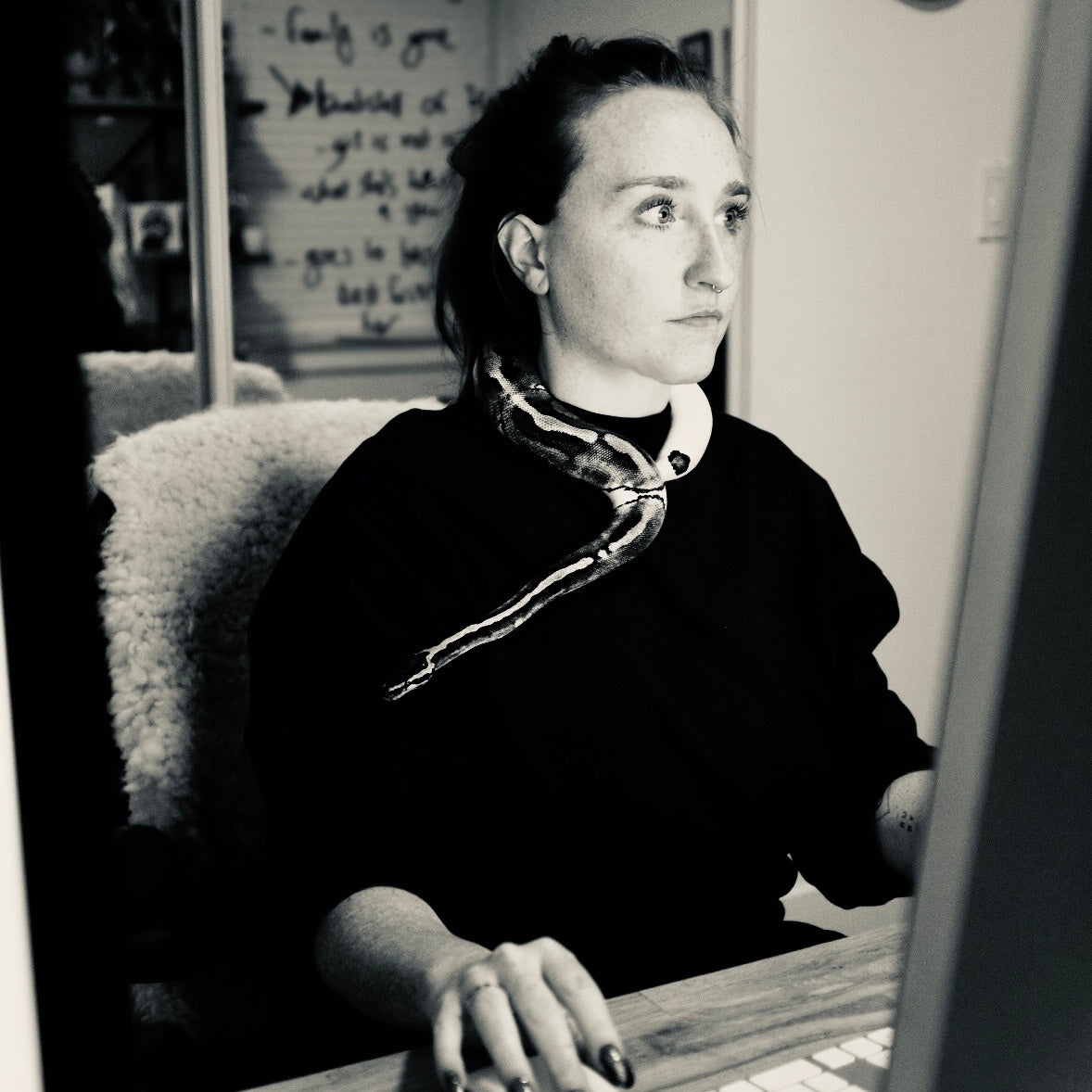 Behind the Scenes: Installation 9
Behind the Scenes

Here's Amelia — the farmer's daughter and bombshell graphic designer. She was in design school by the time we purchased Bow Hill, but that hasn't stopped her from designing all of our labels from the beginning.

When we started, we wanted to go with a "rustic farm" aesthetic and she whipped it up. Then when she suggested a brand evolution and redesign, we were so game! Amelia transitioned Bow Hill's labels in a way that didn't lose the small-batch style of our brand.

We're lucky she's part of the family or we'd likely be unable to secure her! Amelia's worked with some mega-companies including but not limited to Coca-Cola, Visa, Amazon, Lexus, Toyota, Microsoft, T-Mobile, Nordstrom, Adidas, and Air Canada. She has worked with her feet on the ground from Bow to Berlin and Montreal, Toronto, and down to Los Angeles.

She's currently working full-time as the creative director for an L.A. advertising agency and still makes time to help us out. You know the recipe of the month cards? That's her! The labels, her. Our physical coupons, Amelia! The photography for our cocktails and many recipes, yep, you guessed it. She's so dang talented.

She currently resides in Los Angeles, living with her dog, her boyfriend, his dog, and their pet snake, Clementine.

Thanks for all you do!