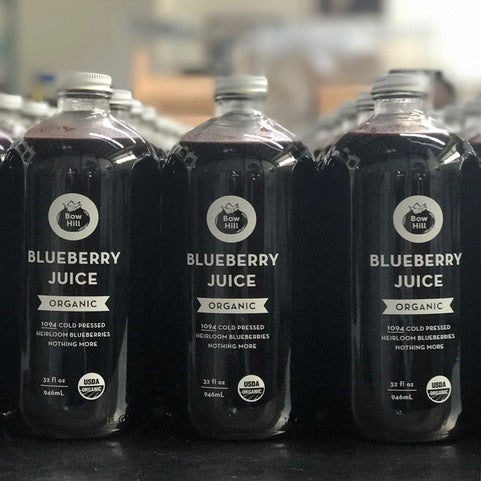 Behind the Scenes Juice Making
We make all our products in our certified organic commercial kitchen, but it is not big enough to do them all at once. For that reason, we make juice just one day a week. The process needs to be done quickly in order to ensure the best quality & taste possible, so we've got a team of three to get the job done.
Here you see David loading the berries, Tamara running the bottler and Arianne capping. They work tirelessly to get our juice to you. As if it was squeezed straight off the bushes.