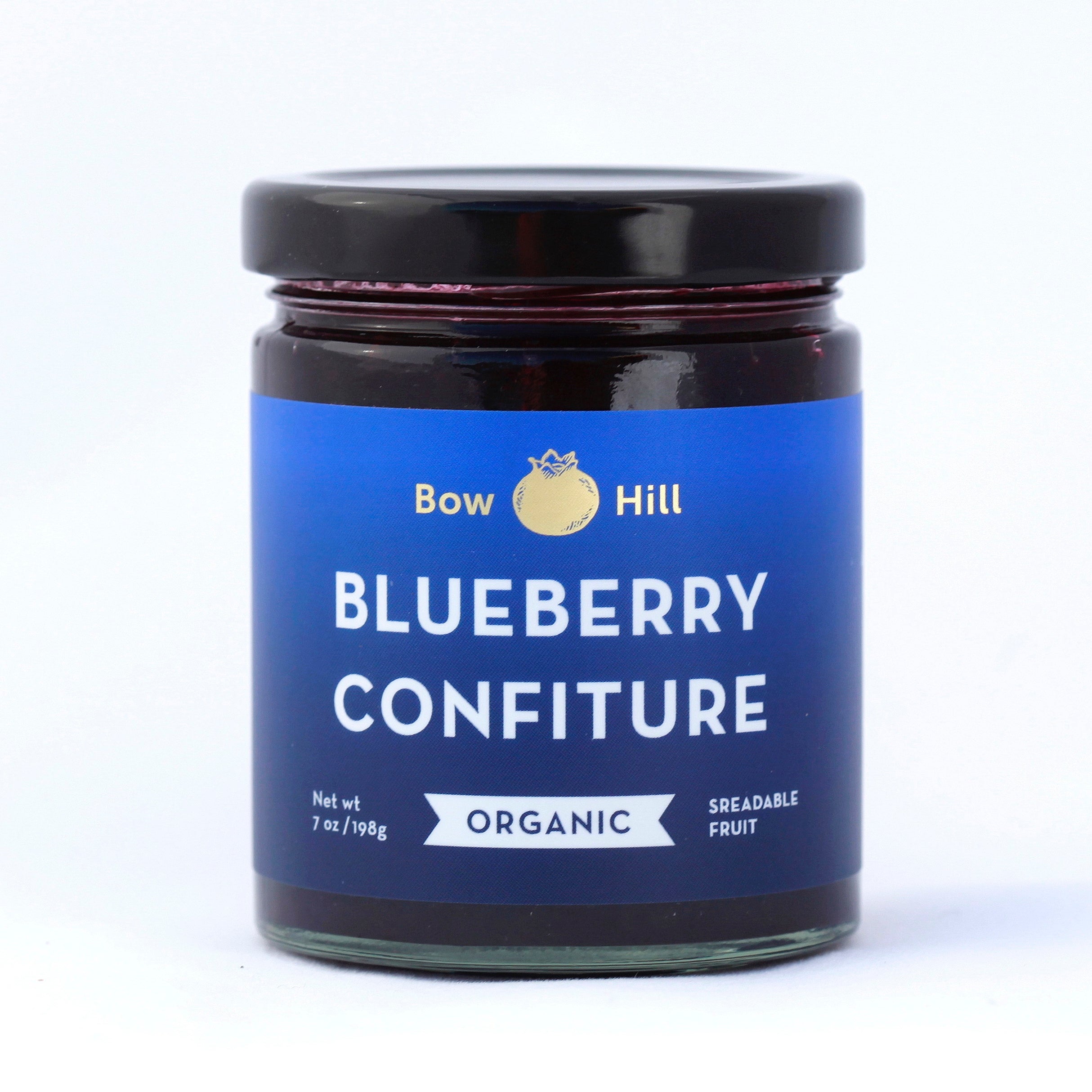 Product Name Change
Big news from Bow Hill. Our famous Organic Blueberry Jam has changed its name to Organic Blueberry Confiture. We know that's a fancy upgrade, so let us explain a little about the Food and Drug Administration (FDA), their rule and why this came to be.
For a fruit spread to be called a jam, the FDA requires that the product contain 65% sugar or more. At Bow Hill, we strive to keep our products as close to pure blueberries as possible. S
ince we want to keep organic blueberries as the #1 ingredient, they requested that we call it something other than jam. Coming up with a new name was not easy. We wanted to be a preserve, but the same FDA rule applies. It's not a compote, we don't like the terms spread or topping, and blueberry "yum" just wasn't on-brand. So, confiture it is.
To keep 
jam in 
the name, we could have opted-in and increased the sugar, but, we like our "jam" how it is–low in sugar, high in blueberries. 
Same recipe, same great taste, new name–that's it.
Bow Hill Organic Blueberry Jam will forever (knock wood) be called Bow Hill Organic Blueberry Confiture. Spread the word (and the confiture).