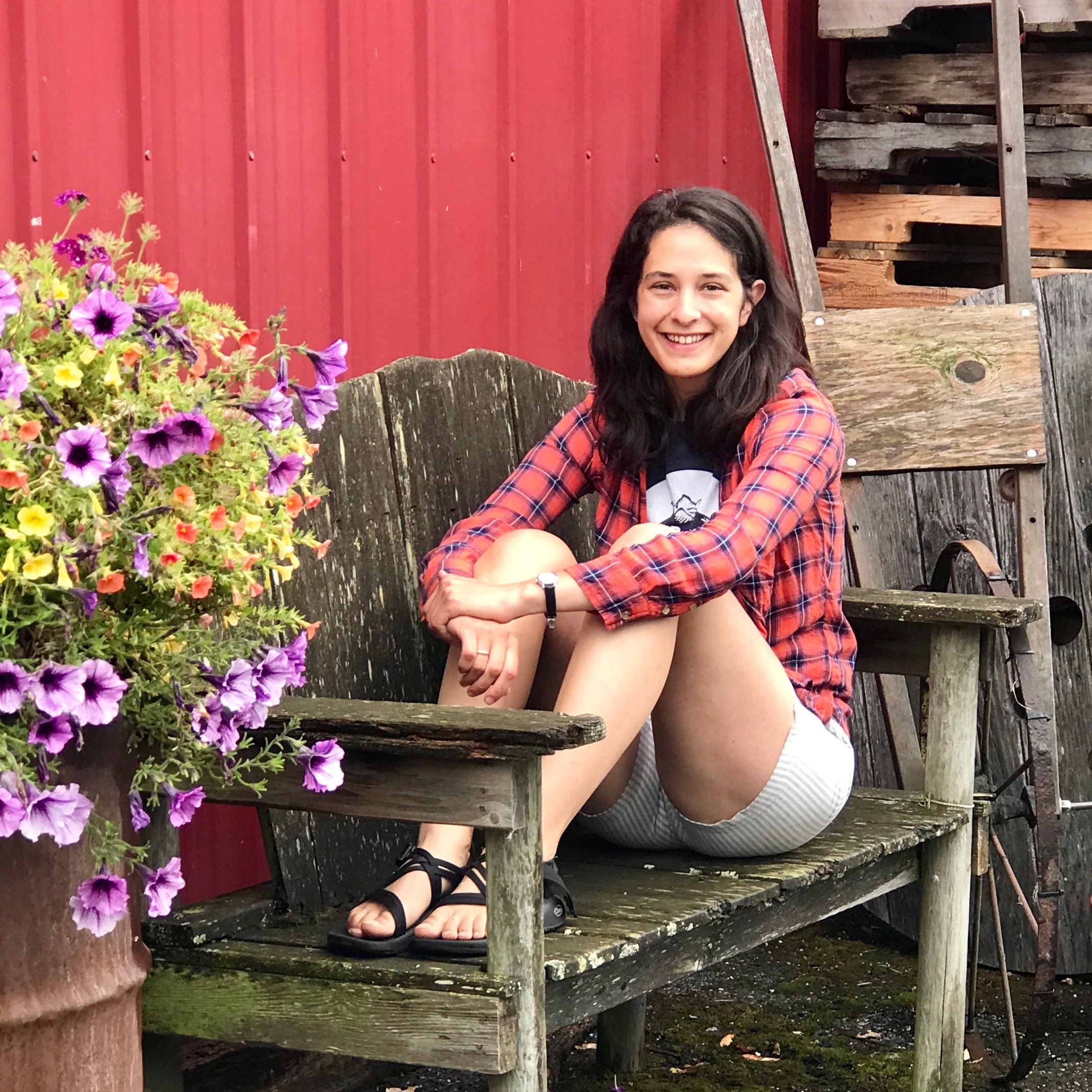 Getting to Know Isabel
Isabel came to Bow Hill initially as a summer job. She was teaching at a Montessori preschool in Seattle on the bookends of that summer. Isabel was drawn to Bow Hill as she wanted some experience in organic agriculture and loved the history of this farm & land. Isabel can be found in the farm store and out taking care of you-pick business!
In her spare time, she loves to garden, sew, knit, dance, and swim in any lake, river, or ocean (and of course, the Puget Sound). She is currently in the process of moving from Seattle to Mount Vernon (we're so happy about that), where she and her partner are building a house (so very exciting)! They have big plans for their garden, including some plant breeding experiments (she hasn't said what they will be yet, but we're on the edge of our seats). They, with Harley and Pablo's guidance, plan on growing a Stanley blueberry plant or two–it goes without saying that the Stanley is Isabel's favorite variety here at the farm. She says their future "garden will get help from our three crotchety chickens and our fifteen [!] new ducklings." We love that, we've had a few 'crotchety' chickens in our days. 
Her absolute favorite Bow Hill product is our Organic Heirloom Blueberry Juice (in her words–"juice juice JUICE"). She likes to mix it with her kombucha (that's a very smart idea, she's figured out a way to pack in even more nutrients to both) or drink a tall glass of it straight. Fun small world moment, without even knowing it before applying to Bow Hill, Isabel and Rachel, who works with us year-round, worked at the same summer camp, Camp Nor'wester, on a remote San Juan Island (maybe your kids are there right now, that would be wild)!  
Come meet Isabel, she's a total sweetheart.