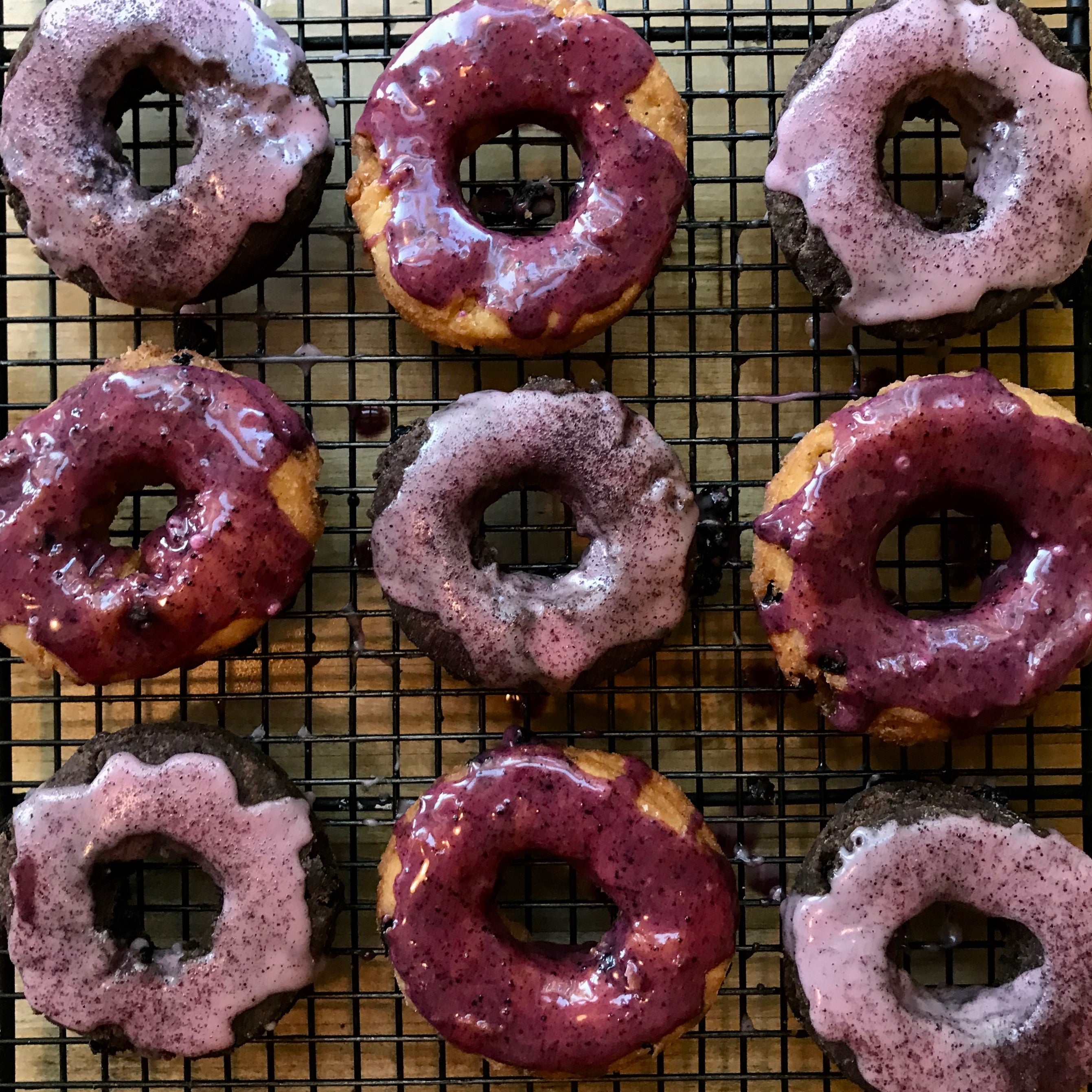 National Donut Day
National Donut Day is this Friday! Party on! Like most people, we love donuts. Especially those packed full of pure, organic, and heirloom blueberries. Follow this recipe to make super-delicious blueberry donuts. Get your Blueberry Donut Kit now!
If you didn't order our Blueberry Donut Kit in time for National Donut Day, fear not; a) donuts are great any time and b) who doesn't love to extend the best days (birthday weeks, belated Christmas dinners, Friendsgivings, just to name a few). With our Blueberry Donut Kit, you can celebrate donuts any day you want.
Kit includes the blueberry donut recipe, a donut cutter, our Organic Dried Heirloom Blueberries, Organic Heirloom Blueberry Powder, and Organic Heirloom Blueberry Juice, and a Bow Hill postcard for you to either send or for us to write on if sending as a gift.