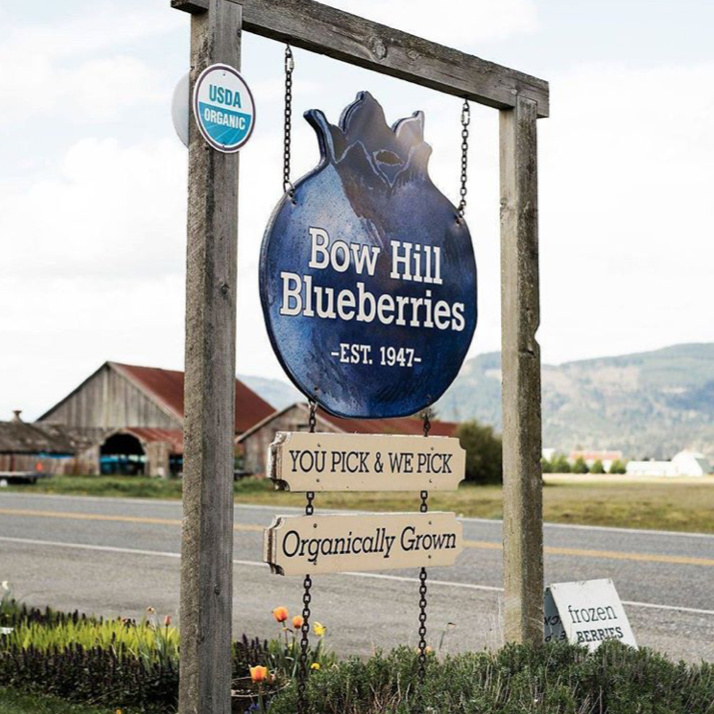 Online or call in ordering ONLY
As of the morning of March 16th, Bow Hill is temporarily closing its farm store doors and switching to an online or call in ordering system only. If you usually have your order shipped, all is the same and you may stop reading. If you're used to coming into our store to get your Bow Hill goods, read on to learn more about the new system we've instated.
Free On-Farm Pick Up
We're offering something brand new at the farm! Call in your order or buy online and pick up here for free! Yay! Our farm store door will be closed, so we will bring the goods straight to you. 
HOW TO:
1. Place your order online or by calling it in

2. In the notes section, let us know your estimated day and time of pick up
3. Select "Pick Up at Farm" at checkout

4. Drive, ride, or pogo stick up, down, or over to Bow Hill to collect your items
NOTES:
Please allow at least 30 min from time of purchase to arrive and get order. We will bag or box up your order and have it ready for you.
If you'd like to add some frozen berries to your order (which we highly recommend) they're now available for on-farm pick-up. We have five options on our website that can be found here. 
If you do not wish to pay via card, we are still accepting cash and checks for CALL IN ORDERS ONLY. Your orders will be packed up and delivered to you in the same fashion as others, but we'll need to take the payment at time of delivery.
Please be patient with us as we test this system out. It's a brand new thing and we're all in this together.
If you do not want or can not venture out of your house and still wish to get our products on an ongoing basis, we have a Juice Club Membership! Read more. It's a super healthy and convenient way to get what you need.