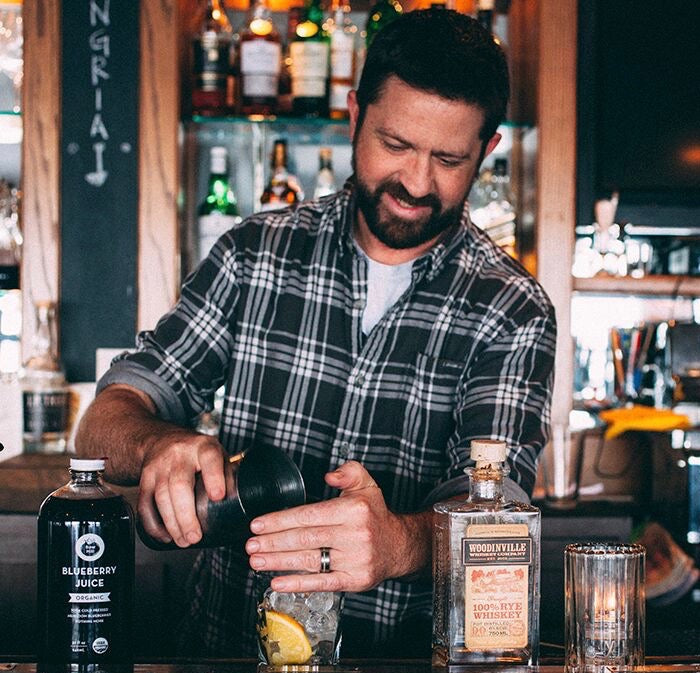 The Pour Farmer
Meet Eric Bemis, The Pour Farmer. Eric has been creating cocktails and dishes in restaurants for over 25 years.  He got his start in the business in Madison, Wisconsin cooking and bartending while attending the University of Wisconsin.  He developed a passion for wine after moving to the Pacific Northwest in 2000 and eventually spent a year pairing wines with the dishes of Blaine Wetzel at the award winning Willows Inn on Lummi Island.    
As the General Manager of Chuckanut Manor Restaurant, he writes the menus and wine list. He also spends countless hours rigorously creating and tasting (some may call it "drinking") and prides himself on an ever evolving craft cocktail list blending fresh local fruits and herbs with spirits from local craft distillers.  
We are so happy to have him as our mixologist. Drop by the Chuckanut Manor for lunch, dinner or weekend brunch and ask for a special Bow Hill concoction. We love the food there and the view over the San Juan Island's can't be beat. Order a Violet Fizz will make a memory!