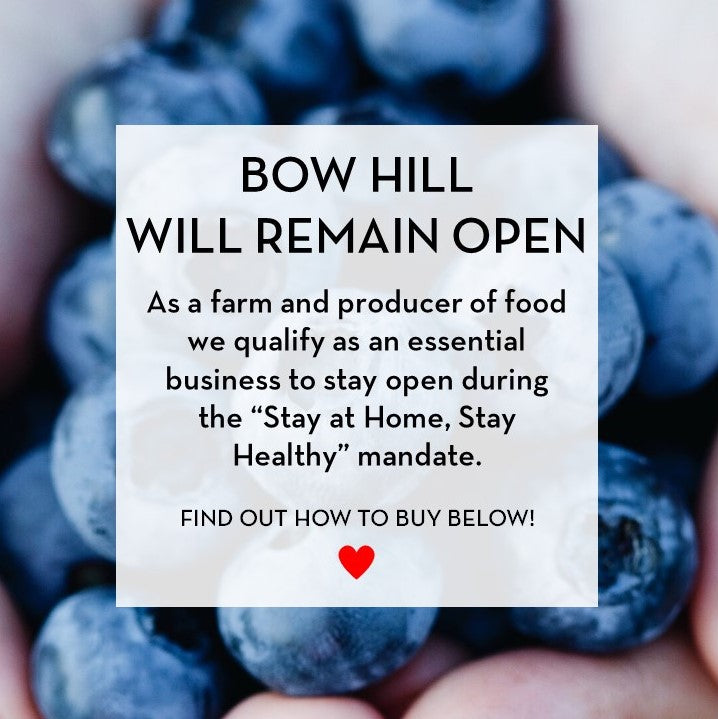 How to Buy
We've tweaked our purchasing system a bit. We've added frozen blueberries, ice cream, and ice cream sandwiches to our online shop, but ONLY at local pick-up sites.
Read below to find out more.
YOU MAY:
1. Order online and have your order shipped
2. Order online and choose a pick-up location
3. Visit our walk-up window on the farm
Pre-paid orders and credit cards are preferred, but we are still accepting cash and checks.
WHERE TO BUY
Here is a link to our Where to Buy map. Unfortunately, due to many retail and restaurant closures, some of these businesses are not allowed or able to stay open. We're hoping this is temporary, but if you see a business you'd like to support, see what they're saying to do to help (gift cards for later use are a strong way to support your favorite businesses during this time). Contact businesses ahead of time to ensure they are open (due to high call volumes, we recommend visiting their public social media accounts for updates). Most grocery stores and co-ops are still running during this time.