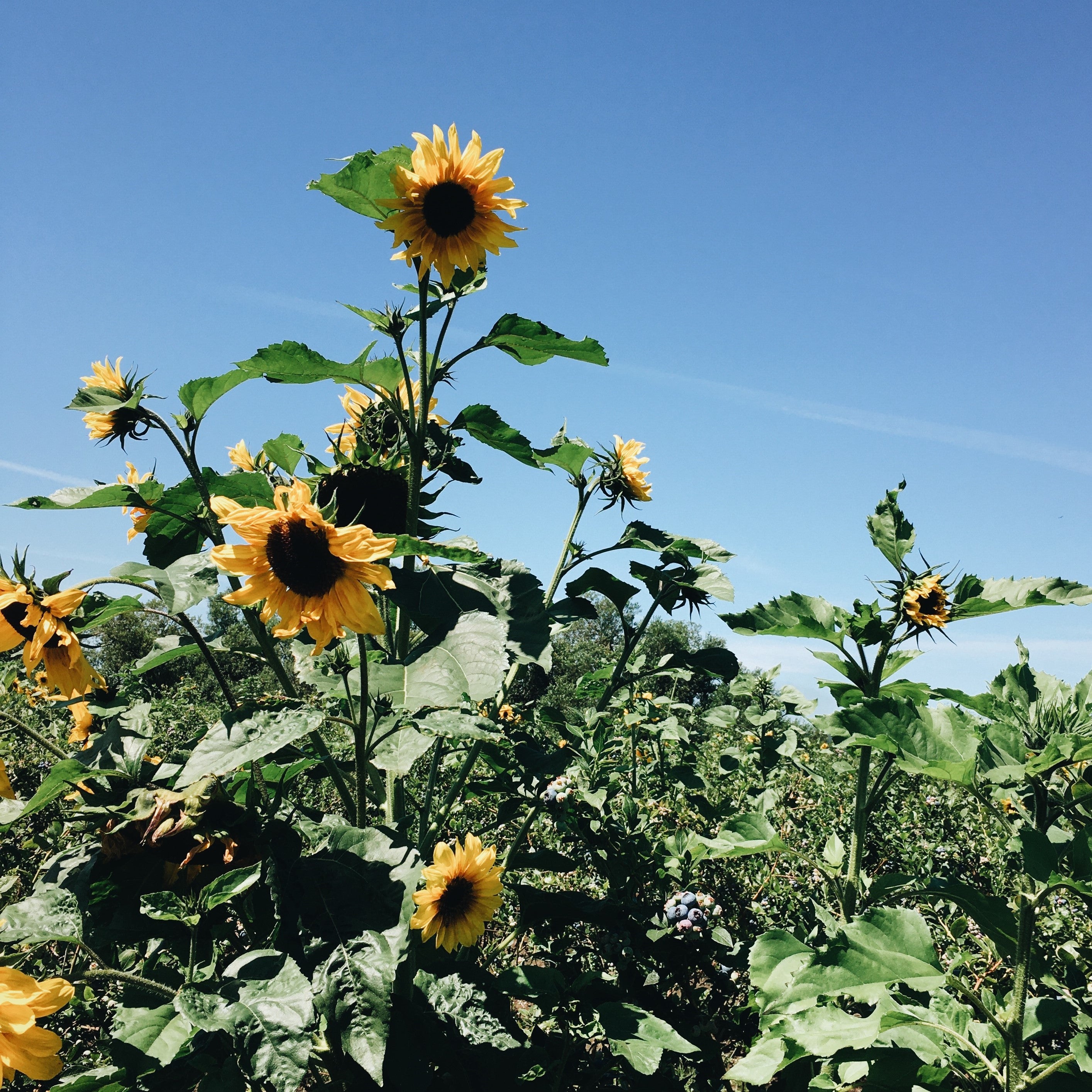 Sunflowers Galore
This season, we really missed our usual you-pickers! We had a bumper crop of berries and turns out, of sunflowers too! Since our professional harvest has come to a close, we're now letting the public into our fields. There are two opportunities:
First, you-pick sunflowers! Anyone is now allowed to come cut our organic sunflowers. They cost $1 per stem and $10 for a baker's dozen. You may cut as many as your heart desires. They are at their prime now and will start to fade as the week(s) go on. You're also allowed to graze on the berries that are left while out cutting flowers (though they aren't by any means at their prime).
Social distancing required while out in the field. Need directions to our farm? Here they are!