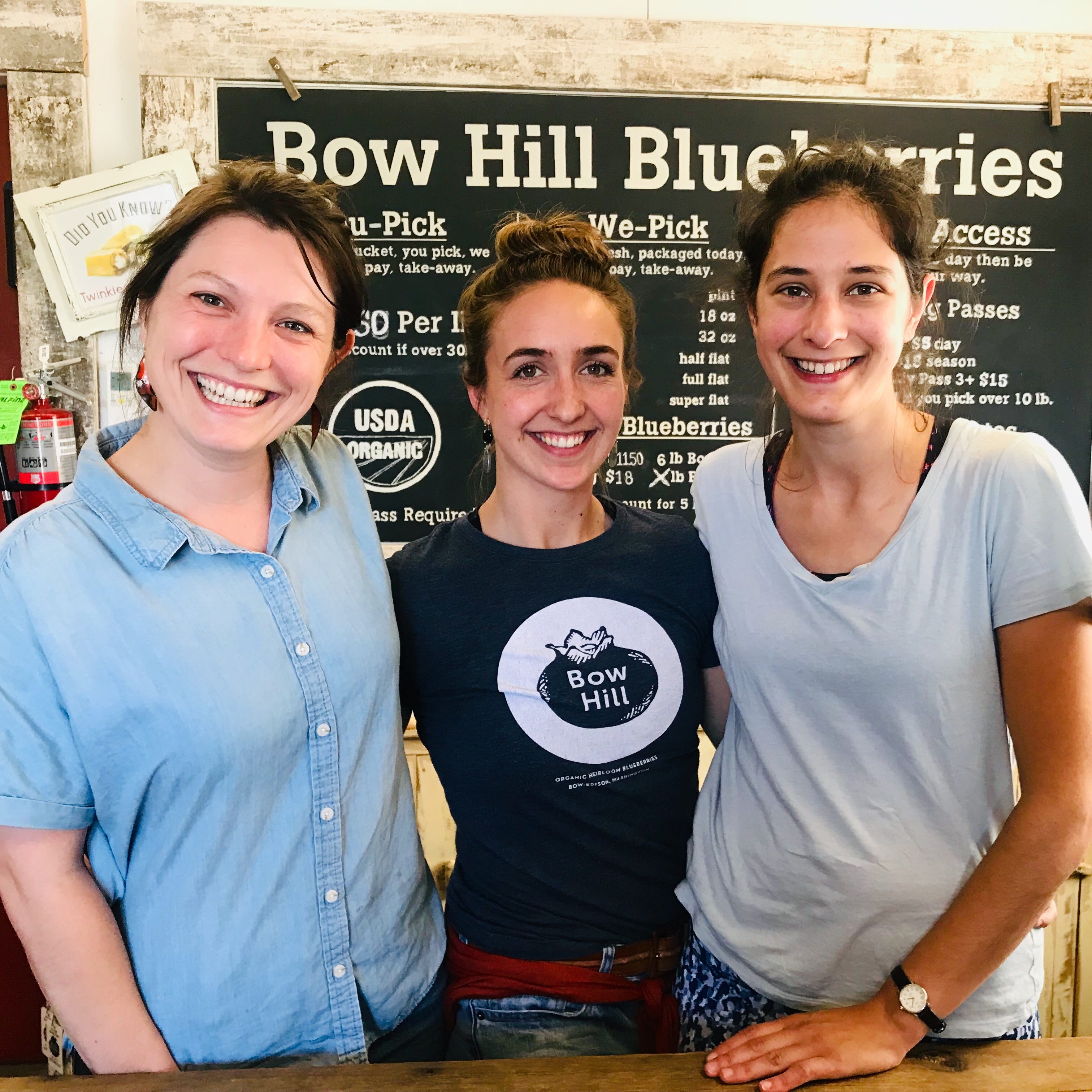 That's a Wrap! 2019 You-Pick Officially Closed.
The farm store is has resumed regular business hours; 10-5 Monday through Saturday and 11-5 Sunday. Our store crew this year was Isabel (pictured right), Kaylee, Beck (pictured left), Miles, and they were led by the wonderful Lalia (pictured center). They were so incredible! Your $5 grazing passes helped pay their wages (and allowed you to eat fresh blueberries right off the bush without checking over your shoulder making sure no one from the crew caught you).
We know our staff had a great time meeting you and helping you all out. Stay tuned for you-pick 2020!