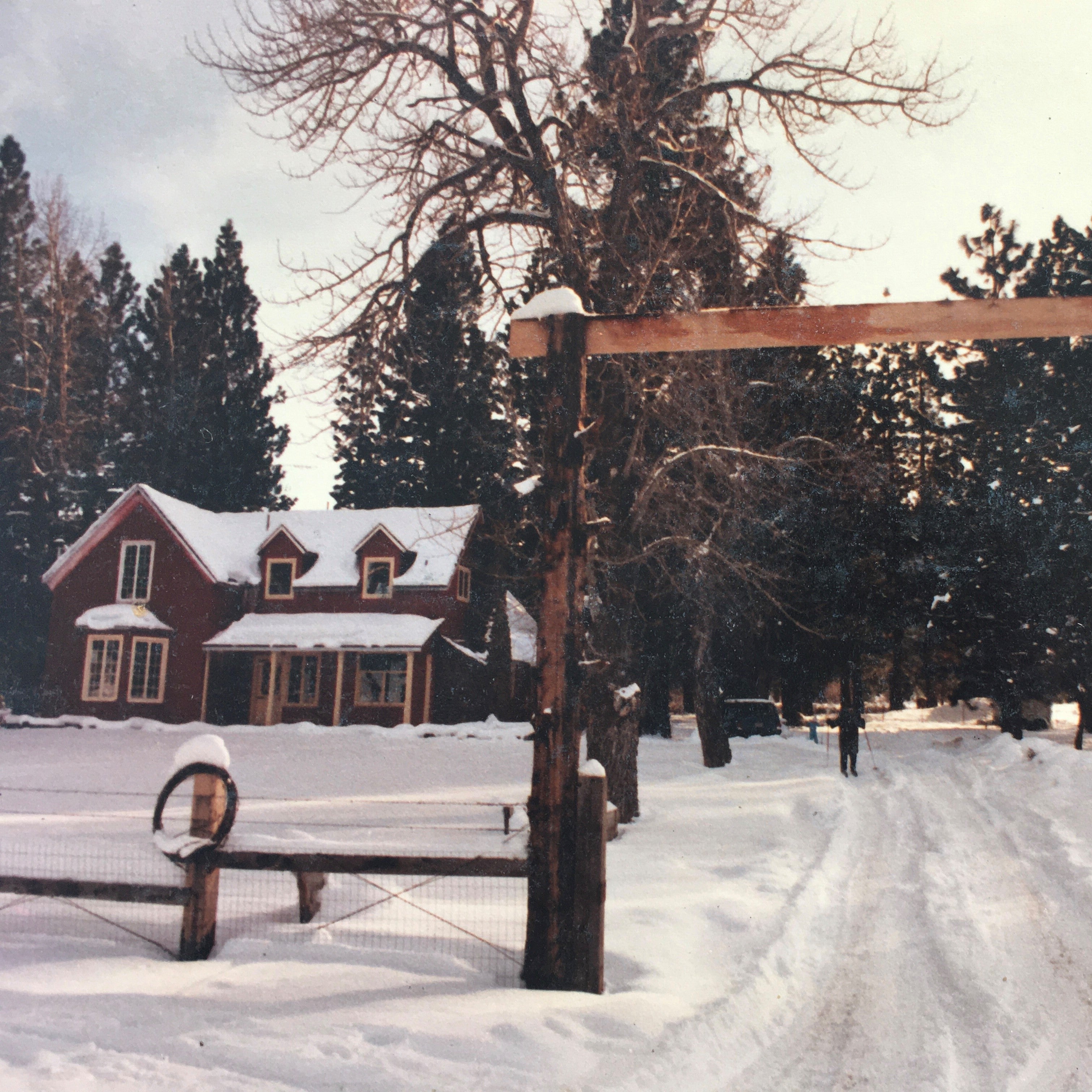 A Few of Our Favorite Things
A single, flashing, red traffic light — the only one in the county — blinks at the "T" at the end of Main St., giving you pause as you decide which way you want to drive out of town. Growing up in the very small census-designated place of Sierraville with chickens, horses, and a big kitchen garden, and neighbors who ran a cattle ranch across the street, gave us a lot of freedom in our adolescence to explore the land around us. This upbringing makes us all-the-more grateful that we get to be a part of a small and vibrant agricultural community once again.
 
Being connected to the seasons on the farm is one of our favorite things. We feel lucky to have some structure of the seasonal happenings on the farm in these uncertain times. Also, the connection to the community that we get by greeting customers at the farm store, the farmers markets, and even online through emails, social media, and reviews — getting to share in their enjoyment of the products that our team works hard to make is very heart-warming.
The Ranz family with their horses and pony, Ariel, Cassiopeia, and Iris, and their family dog, Seneca.
In this winter season, we thought that we'd share with you some of our favorite products and recipes that we've enjoyed since coming to Bow Hill. You might have heard us say it before, but the pickled blueberries have turned out to be a favorite for all of us so forgive us for spamming you with pickle content, we're #sorrynotsorry.
 
First up is a Rasmussen family recipe from Ezra & Audrey's maternal grandma. Enjoyed on holidays and special occasions, æbleskiver, which means apple pieces, is a kind of 3D fruit-filled pancake that is made in its own special pan. This Danish breakfast treat, which's traditionally made with a spiced apple piece in the center, became the one that we enjoyed as kids with a piece of pineapple in the center instead. We're mixing it up again and using some cute pickled blueberries for a new family tradition. (This æbleskiver recipe coming soon!)
Top: The newly adapted Rasmussen family æbleskiver recipe, with pickled blueberries and blueberry powder.
The pickled blueberries also perfectly complement the salmon in the Bow Hill Winter Dinner Kit we've put together. Don't feel left out if you're not local, we can ship you some pickles so that you too can enjoy this deliciously-easy recipe. The fishing industry is what brought Emma's family to Bellingham in the first place. Emma's dad, Warren, ran a fishing company for 10 years with his father. Ezra and Emma served a delicious salmon dinner at their backyard wedding in 2015 with fish sourced from Warren's contacts. We had the opportunity to work with one of these friends, Glen at Q Sea in Bellingham, and were able to learn about how sustainable salmon is caught and processed and which species are best for different cooking methods — hence picking out the Wild Alaskan Coho to share with you in our new dinner kit.
Warren, Emma's father, showing off a salmon filet down at Ezra & Emma's wedding.
Emma (pictured middle), her two sisters, Erica (pictured left) and Anna (pictured right), and their mother, Catherine, just up the road at Teddy Bear Cove off of Chuckanut Drive.
Andrew started working in restaurants in high school, saving up for college, and he worked at the local farm-to-table restaurant, Marché, in Eugene while studying journalism at the University of Oregon (where he and Audrey met). Growing up on Cape Cod, summers in high school were spent working at a local restaurant and bar where he started as a barback but was occasionally stepping in as the underage bartender (shhh) for old-timer locals that came in to order their Manhattans and martinis. He's sharing our new favorite cozy drink, the True Blueberry Tea, as a winter warm-up while we all wait for spring to come.
Andrew with his dog Freddie, being a true 80s & 90s kid at his childhood home
The truest of blueberry teas! Join us in warming your souls. This cocktail can be made without the alcohol for a warm treat too! You may be surprised how delightful Earl Grey tea and blueberry juice go together.
If we've unintentionally made you dream of some summer cocktails like martinis and Manhattan's, try our Blueberry Basil Martini and, the closest cocktail we have to a Manhattan is our Bold Fashioned.
Main photo: Ranz family home in Sierraville, CA.
Salmon photo credit: This is Feeling
Cocktail recipe created by Eric Bemis from the Chuckanut Manor