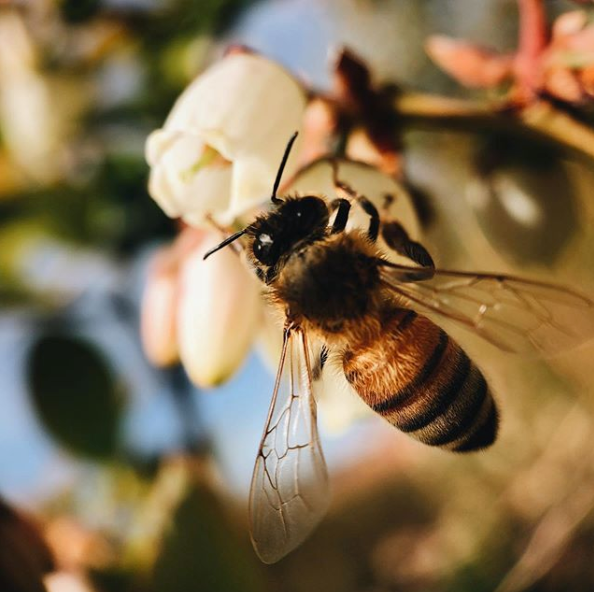 Field Report
This is the time of year when we bring in the bees. The blueberry flowers need pollinating so they can become fruit for you all to enjoy fresh throughout the summer and preserved throughout the year. Joining us this spring are 996,000 winged friends, working away, doing work they love, pollinating our heirloom and organic plants.
.
Here's a little trivia? Play along, answers below.
.
QUESTIONS
1. What percentage of plants that require pollination are pollinated by worker bees?
2. Where do the worker bees carry the pollen?
3. How do they pollinate?
4. Are the worker bees male or female?
.
.
.
ANSWERS
1. 80%
2. In the pollen baskets on their hind legs.
3. When they hit up one flower, they gather pollen on their legs. When they hit up the next one, they leave some behind.
4. Female. You go girls.
.
. 
Pollinators are a vital part of agricultural production. In the United States, more than one-third of all crop production – 90 crops ranging from nuts to berries to flowering vegetables - requires insect pollination. – United States Department of Agriculture