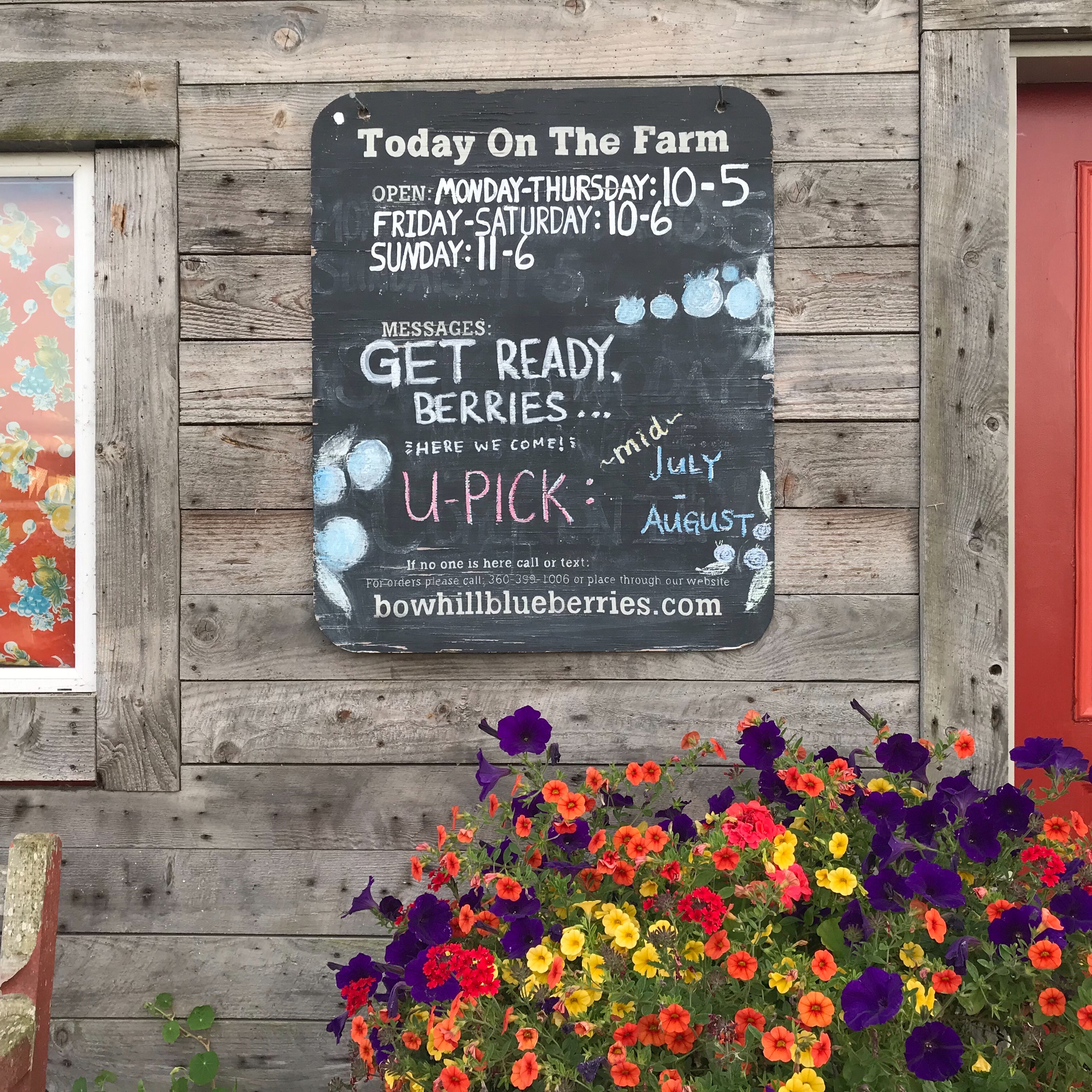 2019 You-Pick Opening Soon
It's almost here. We expect to have fresh blueberries in the store starting Saturday, July 20th.

The grand opening of Bow Hill's you-pick season is Friday, July 26th.

Bow Hill has you-pick open Fridays, Saturdays, and Sundays through the harvest season.

Parking on our farm is limited so please get here early for you-pick. This year there will be three designated farm store shopper ONLY parking spots, so those customers can get in and out with their we-pick berries and ice cream.

Remember to bring water, sunscreen, and a sunhat. We have outhouses and a sink on site.

We like to make the picking process easy, so we supply buckets for picking and lined with freezer bags so that you can take your berries home. 

Please, no outside food or dogs in the fields.
"All You Can Eat" Payment Details
To gain access to our organic fields and enjoy the fresh blueberry buffet, one must purchase a $5 grazing pass. The grazing pass allows you to eat as much as you like off the bushes and if you come back from the field with 10 or more pounds of blueberries in your bucket, you get the $5 taken off your final price. (Don't worry, we won't weigh you to see how much you've eaten. Those will be on the house.) A family grazing pass is $15 for up to five  family members (you get that money back if the immediate family picks 30 pounds and automatically become a member of the 30# club.)

Anyone who is older than the plants (seventy-two this year) gets a free grazing pass!

Price per pound for you-picked berries is $3.55. We accept cash, check, and all major credit cards (Visa, MasterCard, and American Express).

Stay tuned through July and August to be in-the-know about all you-pick dates and details! Keep your eyes on our website, Facebook, Twitter, and Instagram for weekly updates.