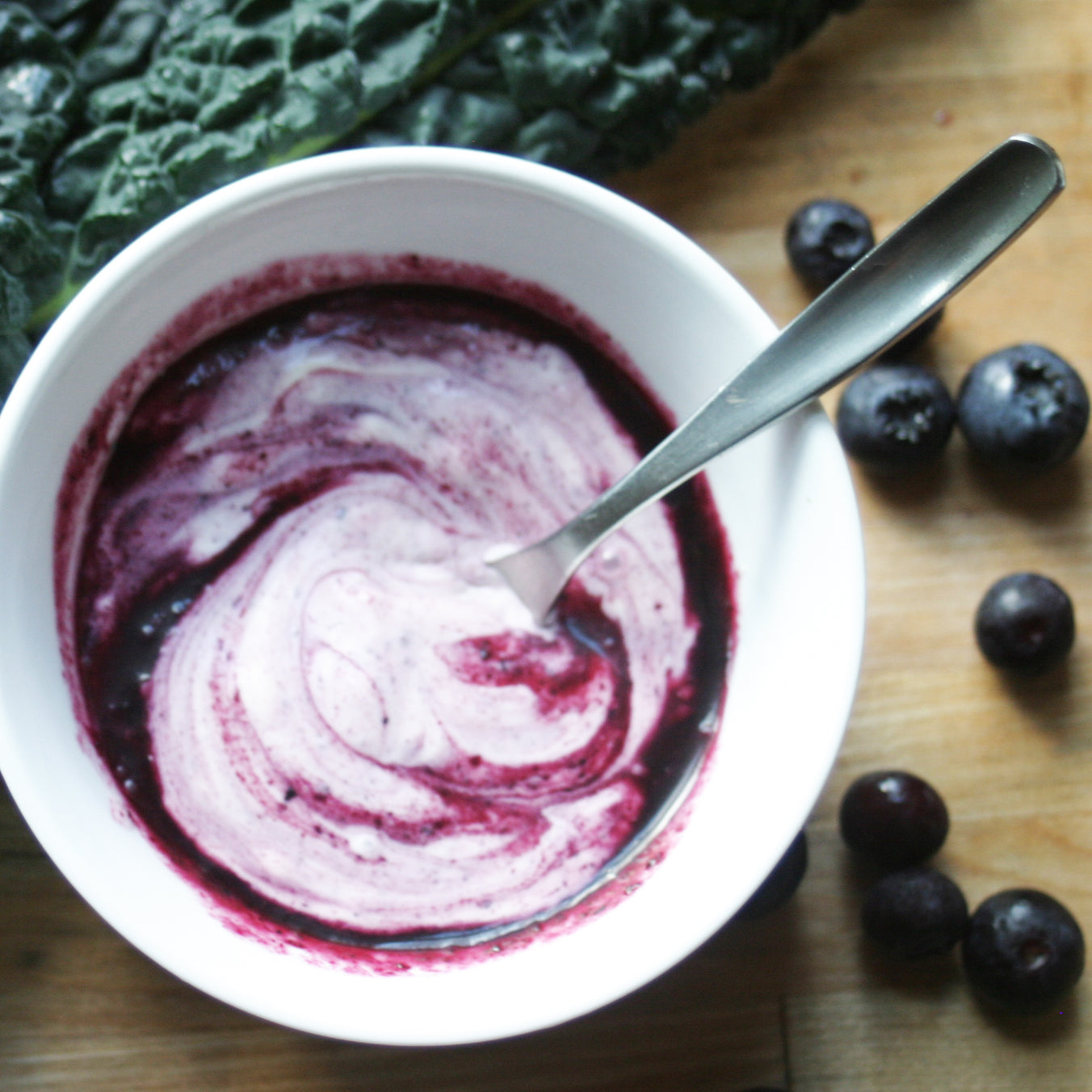 Yogurt Salad Dressing
Creamy yogurt perfectly balances and highlights the spiced-sweetness of our Organic Blueberry Marinade & Salad Dressing. This combination creates a zesty and smooth dressing perfect for topping a kale salad or spreading onto a turkey sandwich. This dual dressing and spread allows you to be creative by giving that dish that something extra it needed! 
INGREDIENTS 
1 part Organic Blueberry Marinade & Salad Dressing
1 part plain yogurt
Dash of salt
DIRECTIONS
Whisk or stir all ingredients until blended. Use as suggested above or however you'd like.
Products Featured in this Recipe
A sweet and savory marinade and dipping sauce for fish, fowl, or game. Simply baste protein while cooking. Mix into a dressing with oil or plain yogurt for greens, grains...