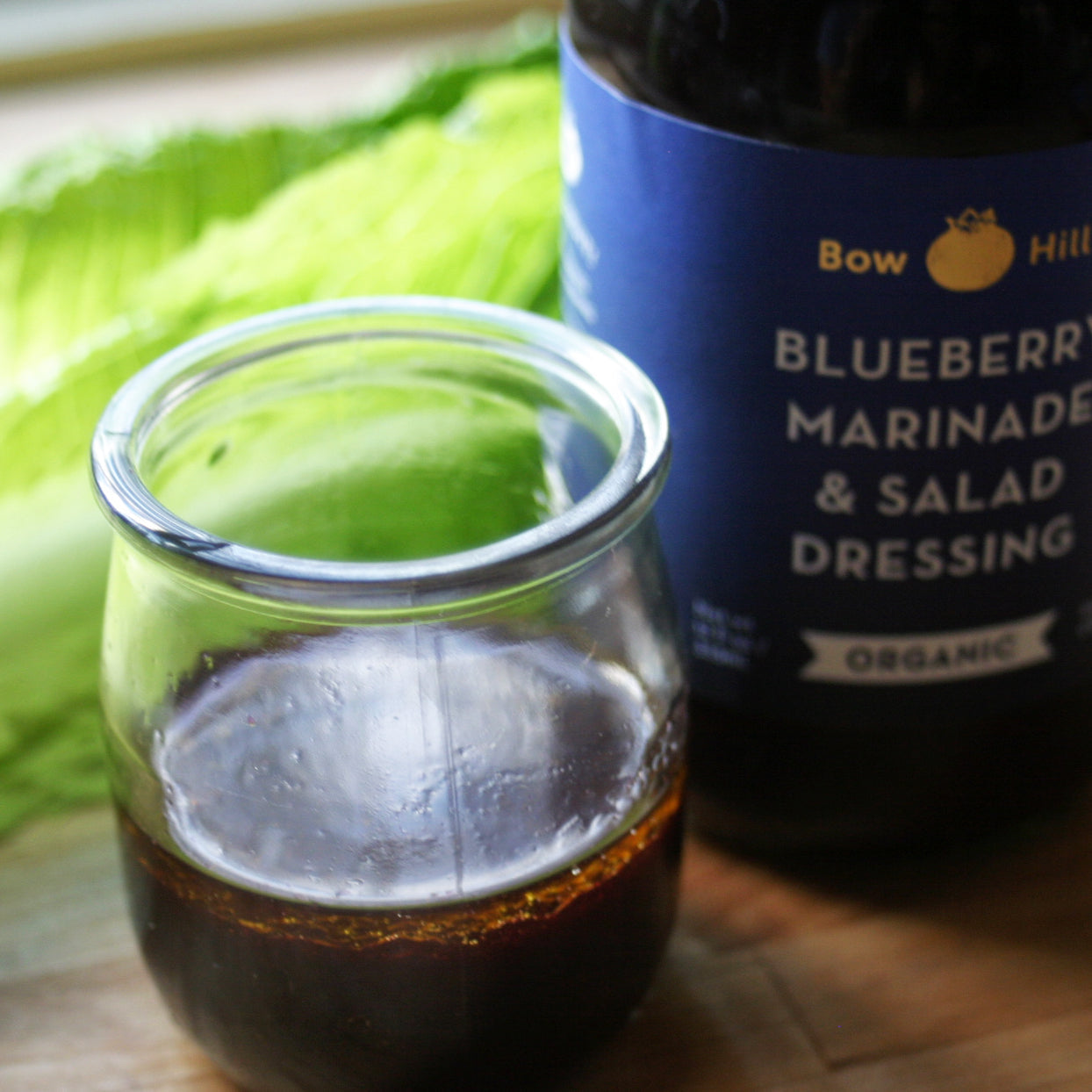 Blueberry Vinaigrette
Looking for a light dressing with a kick? This is the perfect recipe for something quick and easy that will still be sure to impress! Our sweet and savory marinade has the flavors to brighten any salad and make it come to life.
INGREDIENTS 
1 part Organic Blueberry Marinade & Salad Dressing
1 part olive oil
Lemon juice, to taste
Salt, to taste 
DIRECTIONS 
Whisk or shake all ingredients together until emulsified.
Products Featured in this Recipe
A sweet and savory marinade and dipping sauce for fish, fowl, or game. Simply baste protein while cooking. Mix into a dressing with oil or plain yogurt for greens, grains...